Sporting Lisbon goalkeeper Rui Patricio has revealed he is open to leaving the Portuguese club this summer, amid interest from Arsenal.
The Gunners reportedly had a £8.5m bid for the 25-year-old turned down by Sporting recently, as the Lions are holding out for a much higher transfer fee, understood to be around £13m.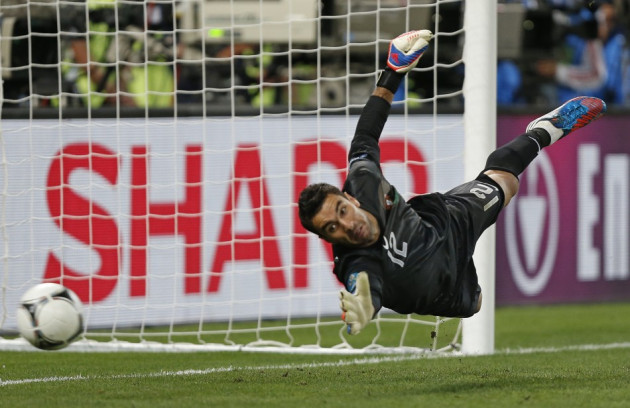 Patricio, who has spent his entire career at Sporting, has been a regular starter since the 2007-08 season. The Portugal No.1, who is highly rated in his homeland, has now conceded that though he is happy in Lisbon his future at the club is far from certain.
"I feel good here, but we must consider many things. I still do not know what the future holds for me," Tuttomercato quoted the stopper as saying.
The report also claims Patricio, who has made close to 250 appearances for Sporting in all competitions, likes Arsenal and would be willing to join the north London outfit this summer.
Arsene Wenger, who has a £70m transfer kitty for this summer, is keen on adding a new, experienced goalkeeper to his ranks, alongside other priorities, such as a holding midfielder and a high-profile striker.
Wright: £70m not Enough for Arsenal
Meanwhile, Arsenal legend Ian Wright feels Wenger would not be able to do much this summer with a £70m transfer budget.
The former England international claims that figure also includes new players' wages and the actual amount is not much, when taking the kind of players the Gunners want into consideration.
"This team certainly needs improving in more than just a couple of areas. It seems Arsenal have money to spend this summer and Wenger has promised to buy big. The problem is that the amount being mentioned is £70m, including wages. And that does not get you a lot if you are competing with the biggest clubs in Europe," Wright said.
"You would probably get [Edinson] Cavani for £70m including wages. And that's it. Arsenal would be unable to afford anyone else. Arsenal will have the same problems if they are looking at Atletico Madrid's Radamel Falcao or Dortmund's Robert Lewandowski," the 49-year-old added.