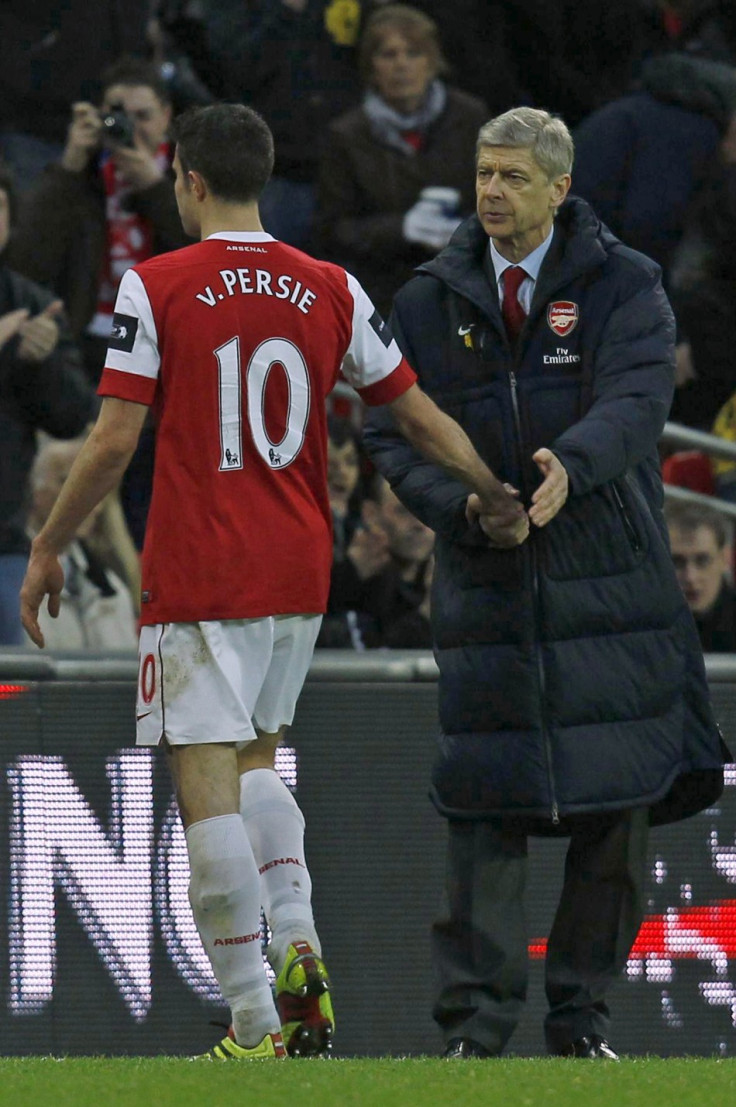 Arsenal boss Arsene Wenger is confident Dutch striker Robin van Persie, who received the prestigious Football Writers' Association (FWA) Player of the Year award on Thursday, will pen a new deal at the Emirates, especially after the successful signing of German striker Lukas Podolski.
Wenger, who claimed he made a grave mistake last season by selling the likes of Cesc Fabregas and Samir Nasri to Barcelona and Manchester City respectively, said he has no intention selling van Persie, who is reportedly being targeted by City manager Roberto Mancini.
The 28 year old Arsenal captain will reportedly be holding talks about his future with Arsenal at the end of the season (in nine days' time) and Wenger said he was quite confident of the Dutchman signing a new contract at the Emirates.
"Great players like to be with great players so it helps always to get them in. Podolski is technically gifted, he can play through the middle and the flanks. He is very adaptable and can create and make goals. He was an obvious choice," Wenger was quoted as saying by the Daily Mail.
"He is left-footed as well. It is sometimes interesting to have a left-footed player on the right flank, especially a guy who can give assists. We were in touch with him for a long, long time and we could finalise it now," he added.
The 62 year old French boss, who said van Persie was sure of the Gunners being capable of competing for the Premier League title next season, also revealed some of his plans for the next season but also insisted the Gunners' main goal at the moment was finishing third to ensure their place in next year's Champions League.
"First, we want Robin to stay because he is convinced we can challenge for the title. Our next step is to bring Jack Wilshere and Abou Diaby back and then, if you look at our squad, I don't feel we are behind anybody else. I believe that we'll have an honest exchange with Robin at the end of the season but at the moment our priority is to qualify for the next Champions League," The Sun reported Wenger as saying.
The Frenchman will also be aware of the consequences if the Gunners fail to register wins in their two remaining league fixtures against Norwich City and West Bromwich Albion. The Gunners are only one point ahead of in-form Newcastle United and Tottenham Hotspur, who will definitely be fighting hard for a place in the Champions League.