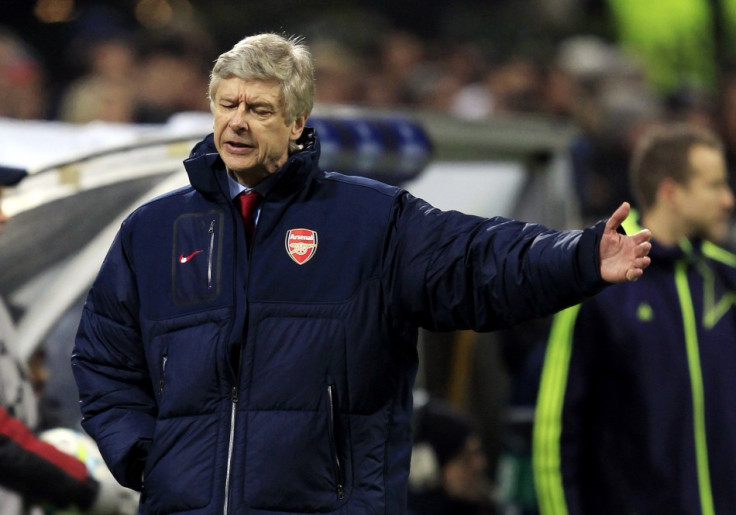 After the successful signing of German striker Lukas Podolski from FC Koln, Arsenal are now reportedly in the hunt for Blackburn Rovers winger Junior Hoillet, who is all set to leave Ewood park following the expiry of his contract this summer, according to a Guardian report.
Although, the Rovers' manager Steve Kean wants Hoillet to sign a new contract at Ewood Park, the 21-year-old Canadian winger has declined to do so, according to a Telegraph report.
Hoillet reportedly wants to be a part of a team that plays top class football. And with the Rovers already relegated from the Premier League this season, the Canadian winger, who is on high demand this summer, will probably make a move out of Ewood Park in search of better prospects.
So Arsenal, who are still in danger of not qualifying for next season's Champions League, have reportedly added the talented Canadian to their list of targets this summer.
Apart from the Gunners Newcastle, Sunderland and Tottenham are also reportedly quite interested in signing Hoillet.
Newcastle had been one of the earliest teams to show interest in Hoillet as the Magpies tried signing the 21-year-old last summer. But, their bid was rejected by Keane and they have been waiting patiently for Hoillet to finish his contract with the Rovers.
Because of Hoillet's excellent form amid a disappointing Blackburn campaign this summer, both Harry Redknapp and Martin O'Neill, managers of Tottenham Hotspur and Sunderland respectively, want to add a talented winger to their respective teams, reported The Independent.
Although the Rovers, who had signed Hoillet at the age of 13, undoubtedly played a major role in bringing out the young winger's talent, they will not be profited by the sale of this in-demand player.
Elsewhere, Wenger believes that Manchester City are the favourites to win this season's Premier League title. City, who are just 90 minutes away from lifting their first title in 44 years, will do anything to win their final game against Queen Park Rangers.
Although, QPR, whose boss Mark Hughes has been promised £1million in bonus if he manages to keep the Hoops in the Premier League, will be giving their best in their final game, Wenger still claims that the Citizens will emerge victorious
"We have not many examples of teams who miss a championship at home in the last game so you have to accept on that front that Manchester City are favourites to take the title. QPR need to play, they need the result but I still think it is too much. City are favourites to take the title," Wenger told Arsenal's official website.