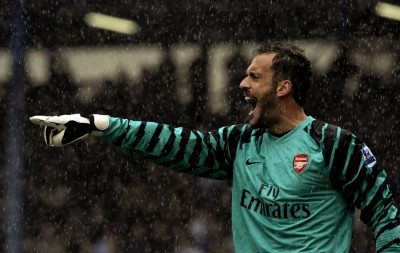 It has been a long wait for the club - too long, in fact, for a side that prides itself on being one of the continent's elite footballing institutions - and it is time to shuffle the pack.
Indeed, calls for Arsenal manager Arsene Wenger to do just that - to spend big money on recruiting proven world-class talent to complement the amazingly talented line-up of young stars on show at the Emirates have been long-standing. While there is no doubt the French boss has an unrivalled eye for talent and more important ability to groom that skill, a championship-winning side needs a mix of skills and abilities. They need to field both youth and experience for, in the final analysis, it is not just the one or the other which wins titles. It is both.
Wenger has made some strides towards that end, with a deal, reportedly, in place for hugely experienced German forward Lukas Podolski. There are also rumours linking the club to Ligue 1 club Montpellier's French forward Olivier Giroud; Rennes' French midfielder Yann M'Vila and a host of other players.
However, the manager will be aware of the fact that he needs to trim his first team squad before bringing more players in, not only because he is unlikely to be handed a transfer kitty large enough to sign all the players he wants/needs but also because those players are unlikely to want to come to a club without the assurance of regular first-team football.
Arsenal's first team squad now consists of a number of players who have played, at best, only bit-part roles till now and do not seem likely to improve on that score.
We at IBTimes UK believe it is now time for Arsene Wenger to clean house and present 10 players we think should leave the club