Arsenal don't have to worry about Juventus trying to steal the march on them by landing Stevan Jovetic this week, with Bianconeri General Director Guiseppe Marotta insisting there are no talks over the star moving to the Italian giants.
Jovetic has put in top-class performances for Fiorentina this season, and his 12 goals in 30 appearances have helped the side to a respectable fourth place.
The club have a big weekend coming up as they look to overtake AC Milan in the final week of the Serie A season, and grab a chance at qualifying for the Champions League. The sides are just two points apart in the table, but that hasn't stopped speculation that Jovetic might be set for a move to either Italian title winners Juventus or Arsenal.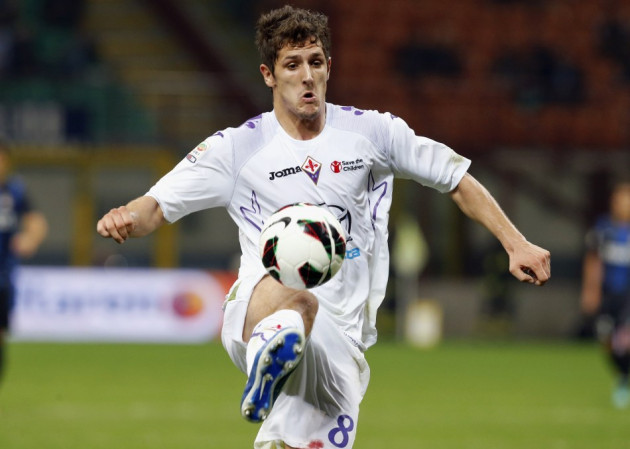 Rated at £20m, Jovetic has long been a player that Arsene Wenger has admired. He would certainly fire up the striking line-up, and the north London club can be safe in the knowledge that he is still very much available with Juventus denying talks are taking place over a move.
Marotta told Football Italia: "Jovetic... is great, but there are no negotiations. If a player is offered to us by an agent, it doesn't mean that there are talks going on."
Arsenal purchased attackers Lukas Podolski and Olivier Giroud last summer, and the pair eventually became replacements for the outgoing Robin van Persie.
Over the course of the season they have made up for the loss of the prolific striker, but none have come close to pushing the likes of Gareth Bale, Luis Suarez or Van Persie for the league's top scorer honours.
After another season which ended trophyless and pushing for a top four finish rather than the title, Wenger will no doubt be aware of the need to bring in players who can be the best across the board, and though Podolski and Giroud have put in positive contributions this season, he will need to bolster the attacking line up to push the Manchester clubs and Chelsea next season.
Whether Arsenal can land Jovetic will most certainly come down to this weekend though, with Wenger's men facing Newcastle United in a must-win game as they look to shore up Champions League qualification ahead of Tottenham.