Barcelona have admitted that they will consider selling Victor Valdes at the end of the season after declaring that they will find a solution if he still insists upon a change in the summer.
Valdes refused to sign a new deal with the Catalan giants at the start of the year, and has since admitted he would like to play football in a different culture and face a new challenge.
The keeper has won all the top accolades possible with Barcelona and Spain, and Arsenal are said to be interested in acquiring his services at the end of the season.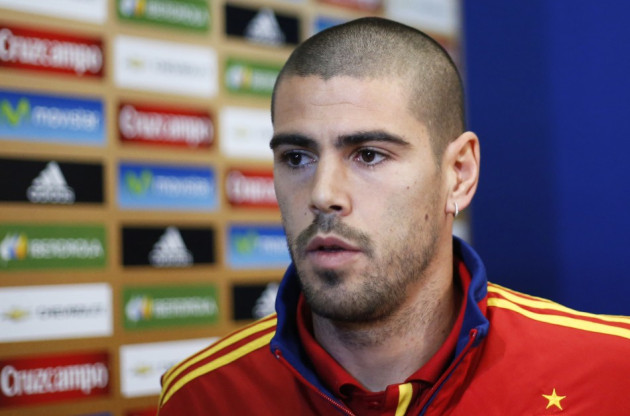 And while Barca had insisted that they would happily keep hold of Valdes for the final year of his contract, they now say that if he wants to leave a deal will likely be worked out.
"Valdes is a magnificent keeper, a player who is priceless to us," sporting director Andoni Zubizarreta told RAC1, via Goal.com.
"If he wants to leave [this summer], we'll sit down with him and we'll look for the best solution."
Zubizarreta explained that while the club had offered a good deal, it was for peroanl reasons that Valdes decided to leave.
"I thought that the renewal talks with him were going well, so I have to say 'mea culpa'," he explained.
"When we made the contract offer, we were told that he didn't want to renew his deal out of a desire to compete, to go somewhere new and try a different style of football.
"Being goalkeeper at Barca takes a lot out of you, and I think his decision is more a life choice than a professional one."
Arsenal are believed to be in the market for a keeper as they look to find a more consistent backline, with Arsene Wenger's continued juggling between Wojciech Szczesny and Lukasz Fabianski making it clear he is not entirely happy with the keeper situation at present.
If Valdes was to become available in the summer, he would be one of the best keepers available, but Liverpool could also be in the market as Barcelona continue to be linked with a move for former youth player Pepe Reina as a replacement for Valdes.