Tito Vilanova has confirmed that Victor Valdes still hasn't agreed to renew his contract with Barcelona, as Arsenal continue to be linked with a summer move for the keeper.
At the start of the year Barcelona confirmed that Valdes had expressed his wish not to renew his contract with the eventual La Liga title winners, though the club have insisted they won't necessarily sell the stopper, despite entering the final 12 months of his current deal.
And as the side celebrated their title win at the weekend, Vilanova admitted that Valdes hasn't been swayed to the possibility of staying with the club any longer.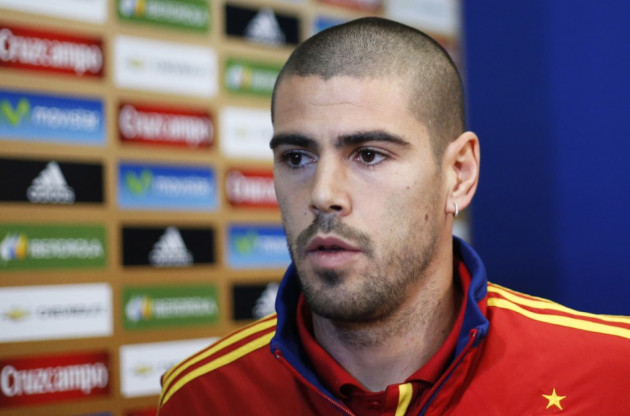 "The only thing I know is what Víctor said at the time, that he was not going to extend his contract", he told Marca.
The Gunners are believed to be in the market for a keeper who can give them more consistency, with the likes of Wojciech Szczesny and Lukasz Fabianski failing to make a serious claim for the number one spot this season.
Arsene Wenger has continually backed the duo, but it would appear he isn't overly happy with either as he continues to change the starting line-up.
And the north London club could certainly do worse in their mission to find a top keeper than Valdes, who has won all the highest accolades possible throughout his career with Barcelona and Spain, including multiple titles, Champions League trophies, and the 2010 World Cup and Euro 2012.
He has admitted he would be open to a move to England, and should Arsenal qualify for the Champions League next season - a fate which will be known in the next week - the club could certainly present a new challenge as they look to push for trophies once more.
The Gunners are also believed to be keeping tabs on QPR stopper Julio Cesar, who looks set to leave the club after they were relegated to the Championship.