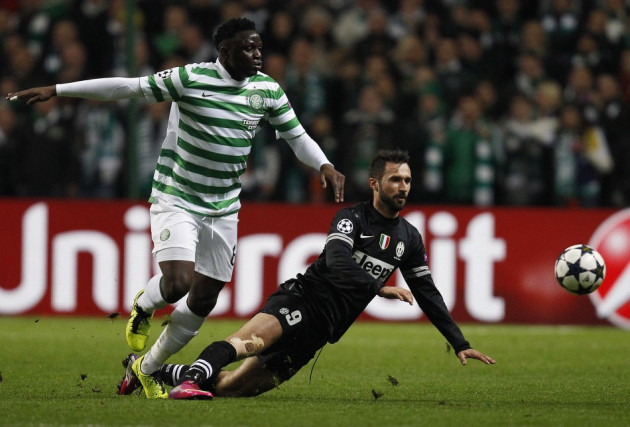 Victor Wanyama has hinted that he will leave Celtic if the right offer comes along, opening the door to a possible move from Arsenal.
The Gunners have long been connected with a move for the 21 year old, who has the potential for long term success as well as bringing defensive experience from Celtic which would certainly help make Arsene Wenger's backline more consistent.
Arsenal have often been criticised for not having enough depth in their squad in recent seasons, and in particular in their defence, and Wanyama could provide some good competition for Thomas Vermaelen, with Aaron Ramsey saying that the defender would be a good addition to the squad.
And now the youngster claims that he could be open to a move elsewhere in the summer, though he is concentrating on international duty with Kenya for the time being.
"I still have contract with Celtic and I am their player, if anything comes up and it is good for me and the club, from there I will move on," he said, according to Sky Sports.
But while Wanyama revealed that there have been talks with his agents about his future, he wouldn't stray from the line of keeping his eye on helping Kenya qualify for the World Cup over the coming week.
"At the moment there are some things, some talks going on," he explained.
"But I am concentrating with the national side and I have left that with my agent and I have not contacted him.
"There are talks going on, but as I said I am on international duty and I will now what is going on when I go back to the club."
Arsenal are set to spend big this summer, with chief executive Ivan Gazidis insisting this week that the club are now in a healthy financial situation and are ready to take advantage of that.
The Gunners have prided themselves under Wenger in buying talent on the cheap, but competing with reported interest from Manchester United in Wanyama would certainly show an intention to start competing with the League winners on the pitch as well.