Arsene Wenger has confirmed that Arsenal are working hard to tie winger Theo Walcott to a new long-term deal. The 23-year-old England international will be out of contract next summer and the club is keen to avoid a repeat of the last-minute negotiations that have resulted in so many top players heading for the exit.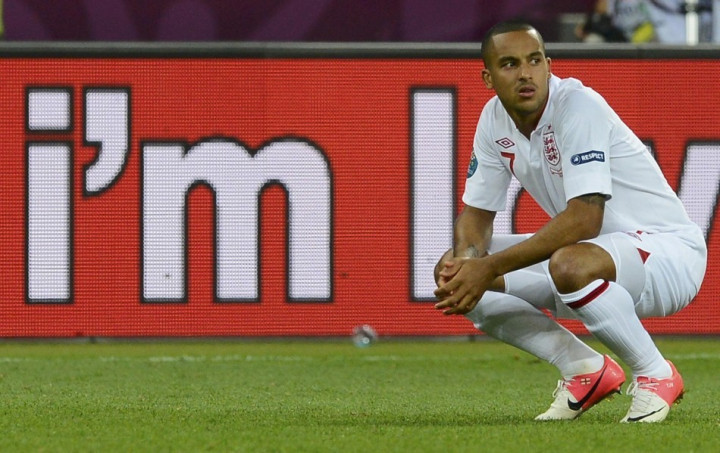 Walcott was earlier reported as being reluctant to agree to an extension while the future of Dutch striker Robin van Persie (who has since transferred to rivals Manchester United) was undecided, hinting that he too would force a move from the Emirates if the club failed to convince last season's top goal scorer to stay on. Earlier IBTimes UK reports suggested Wenger was lining up Wigan winger Victor Moses as a potential replacement.
Walcott, who arrived at Arsenal as a youngster from Southampton, was reportedly also unwilling to discuss a new contract as a result of disagreements over wages. An earlier report in the Mirror suggested the player wanted a significant rise in his reported £70,000 per week salary. In response, former Arsenal midfielder Stewart Robinson declared Wenger should have no compunction about selling Walcott if he demanded too much money.
"It wouldn't worry me if Theo Walcott were to leave tomorrow. Theo Walcott, for me, is not a good footballer. He is an athlete who puts on a pair of football boots," ESPN quoted Robson as saying.
However, Wenger is clearly unwilling to let a third key player leave; the loss of two or three important players every summer is why many people believe the club is in a seemingly constant state of flux. The French boss is keen on a long-term deal for Walcott, but it appears the player is reluctant to commit himself.
"We are still trying to extend his deal. When a player doesn't want to stay you either force him or you let him go," Wenger explained, in a report by The Sun. It appears the stumbling block is money - the Daily Mail has reported that Walcott is holding out for a salary in the region of £100,000 per week, something Wenger is clearly unhappy with.
"We live in the economic reality which other clubs do not," Wenger said, adding, "There are some things we cannot afford to do. It is as simple as that. How much do you want to pay, £250,000 a week? £300,000? We are here to make the players as rich as possible but also to respect our balance sheet."