Arsenal look set to face a summer fight from Bayern Munich to keep Jack Wilshere, with reports in both Germany and England claiming that Pep Guardiola will make a play for the midfielder.
Wilshere's road to success at the Emirates has been paved with injuy woes, but after spending 18 months on the sidelines, this last season has been somewhat successful, garnering the 21 year old a nomination for the PFA Young Player of the Year.
The youngster signed a long term deal with Arsenal at the end of last year, and Arsene Wenger has often maintained that Wilshere isn't for sale, but should he want to leave the club where he spent the majority of his youth career, the situation could well change.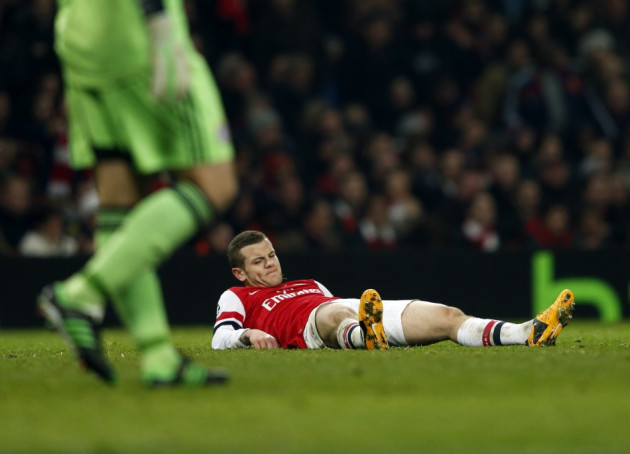 And Metro is reporting that Bayern are interested in bringing Wilshere into their new phase of success, with Guardiola understood to see the England international fitting his style of tactics.
While Wenger is set on keeping Wilshere, the Frenchman could end up in the same situation as he has faced with other big stars at the club, fighting hard to keep hold of them but having to let go when they insist on leaving.
Cesc Fabregas was one example of this, with the former Gunners captain convincing Wenger to let him go, despite having signed a long term deal with the club keeping him in north London long beyond his 2011 exit.
While reports in Germany claim Guardiola understands it will be hard to pry Wilshere away from Arsenal, if he has in fact become frustrated with the club's lack of trophies beyond repair, the Spanish tactician is hopeful the seemingly impossible might happen.
Bayern holding the Bundesliga and German Cup double this season, along with making the Champions League final, would no doubt tempt any top player as one of the world's best managers prepares to take over next season.
And should Arsenal miss out on Champions League qualification for next season - the side are currently fifth behind Tottenham with a game in hand - the decision could become more difficult for Wilshere, despite the side standing by him throughout his injury.