Stopper Silences Arsenal Exit Rumours For Good With New Deal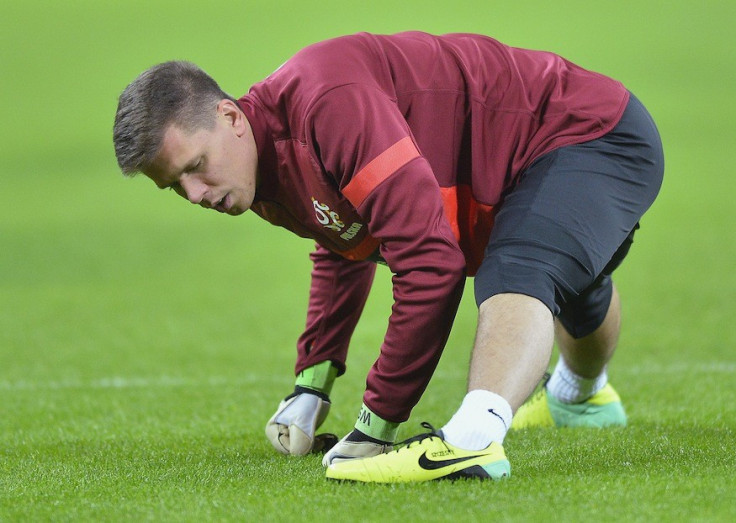 Arsenal keeper Wojciech Szczesny says he's delighted to have signed a new deal with the club, putting to rest any rumours that he might be out of favour with Arsene Wenger.
Szczesny was somewhat inconsistent for the Gunners over the 2012-13 season and as a result rumours grew that the side might be in the market for another keeper, namely Barcelona's Victor Valdes.
But Wenger maintained he had faith in Szczesny's abilities despite dropping the Poland international on a number of occasions during the last campaign.
Szczesny looks to have repaid Wenger's faith with brilliant performances this season, helping Arsenal to top spot in both the Premier League table and the Champions League's so-called 'group of death'.
And as the club confirmed that he has signed a new long-term deal, the 23-year-old said he couldn't be happier.
"I am very pleased to have signed a new contract," he told the Arsenal website. "Arsenal is like my family and I'm so happy to be committing my long-term future here. I've been at this club for over seven years now and I'd just like to take the opportunity to thank everyone for their support towards me during my time here.
"Many people have given me amazing support since I arrived as a boy, people like Tony Roberts, who helped my development as a player from a young age.
"I'm so proud to be an Arsenal player and am looking forward to helping our Club towards success in the years to come."
Wenger added: "We're very pleased Wojciech has signed a new long-term contract. I have always believed he is an extremely talented player, with excellent reflexes and good mental strength.
"He continues to grow and improve all the time too, so he has the potential to be even better. He can be an important part of Arsenal Football Club for many years to come."
© Copyright IBTimes 2023. All rights reserved.