Arsenal striker Nicklas Bendtner believes he still has time to prove he can cut it with the best at Juventus, with the Denmark international disappointed by the limited opportunities handed to him on his season-long loan spell so far.
Bendtner has long been out of favour with the Gunners, and his trip to Juventus is his third loan spell away from the club as he looks for a permanent move.
While the Old Lady had been hoping to build on their strikeforce, they admitted that they didn't hold Bendtner in the highest esteem, with general director Giuseppe Marotta telling reporters: "Clearly he isn't the top player we wanted, but we needed reinforcements."
Since deadline day passed, Bendtner has featured just 11 times for the Italian outfit, scoring once for the side as the season enters the second half.
But the 24 year old believes he will prove all of the critics wrong when he's handed the opportunity this year, admitting that the move away from Arsenal has allowed him to make a fresh start.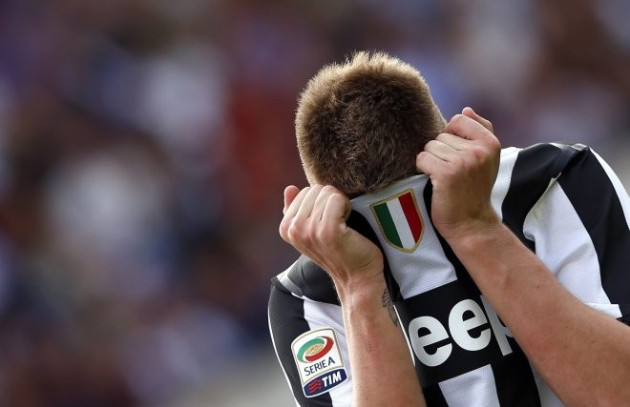 "No-one should misunderstand me and think that I do not want to play every single game or that I do not even think I am good enough to play every game. But I am reasonably confident," he told Danish broadcaster DR1.
"I like it here and I still believe that my chance will come and that I probably will succeed at Juventus if all goes well.
"I felt it was time for a change, time for a new culture and a new country. After so many years in England, I felt that I needed a new start."
Bendtner has made clear his feelings to depart Arsenal on many occasions, but the aim will be for the star to secure a permanent move away from the side when summer rolls around, and his performances for Juventus in the next six months will be very dependent on that.