Arsenal are still chasing Stephane Sessegnon, according to reports in France, despite the playmaker only have been at Sunderland since the beginning of last year.
Sessegnon signed a three and a half year deal with the Black Cats just before deadline day in January 2011, with the deal said to be worth around £6m.
Since the move, the 27 year old has adjusted well to life in England, and now L'Equipe is reporting that Arsenal are hoping to snare the star this summer, though his price tag might be an issue.
Though he cost £6m at the beginning of the year, Arsenal would have to fork out a reported £17.7m to take on the star, the paper claims.
While the interest is still just speculation at this stage, Arsene Wenger has made a clear point of making his transfer moves early this year, in order to avoid repeating the same panic that took place in last year's summer transfer window.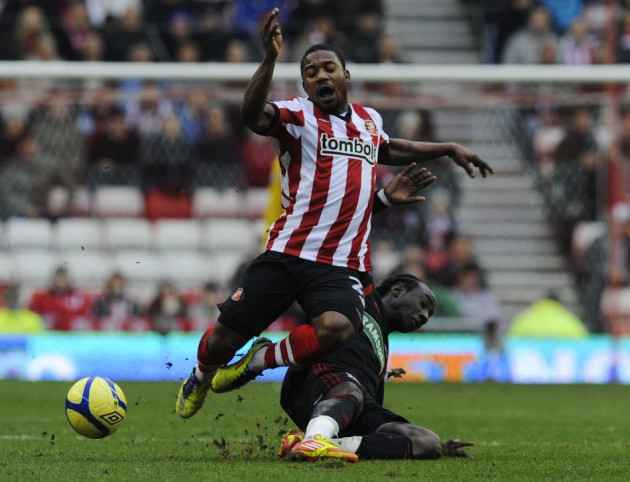 Five players were purchased in the final 48 hours as deadline day set in last summer, after Arsenal had lost Cesc Fabregas and Samir Nasri and went on to be thrashed 8-2 by Manchester United.
Wenger made a point earlier in the window of saying that managers tend to panic at the last minute and make snap decisions as rival clubs make their moves, and the Gunners now look to be correcting the mistakes of last year, which brought in a good signing in Mikel Arteta, but the likes of Yossi Benayoun and Park Chu Young have had little effect on the team while Andre Santos and Per Mertesacker have suffered injury setbacks.
So far, Lukas Podolski has already been confirmed as a summer signing for the north London club, while Yann M'Vila is now widely believed to be in talks with Arsenal, though Champions League qualification will be a must if they hope to secure his signature before June.
For Podolski though, the striker said that he sees the club as the perfect fit for his future development, with their ambitions obvious as Wenger looks for more support for Robin van Persie up front.
"I had other interesting offers but for me, it had to be a top club," he said last week as the deal was sealed.
"When you look at Arsenal, with a fantastic manager, good environment and never any bad press surrounding the club; they are playing attractive football and have a great stadium with great fans.
"Although I've never been there and haven't looked at anything I think the club is a very good fit for me. Otherwise I would not have made the decision."