Arsene Wenger insists that Bacary Sagna will not leave Arsenal, despite the defender admitting he found the transfer situation at the club to be particularly frustrating.
Sagna revealed that he already knew Robin van Persie would leave the Gunners at the beginning of the summer, with the Frenchman alluding to a very messy situation that had seen multiple players leave over the years.
But Wenger insists that Sagna will in fact stay at Arsenal for the long-term, despite his unhappy moment.
"Bacary loves the club and I think he will stay here," Wenger said, as reported in the Daily Mirror. "His interview doesn't reflect the love he has for this club. He has always given full commitment."
Wenger will certainly be hoping to halt the current trend of players winding their contracts down and then holding Arsenal to ransom over their futures, but Sagna still has some time left on his deal as he talks over new terms with the club.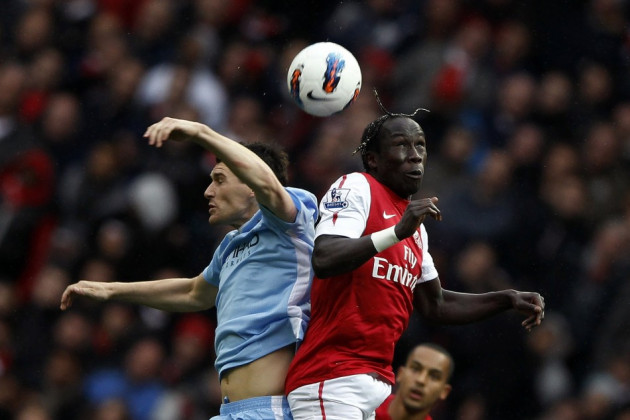 Meanwhile, in a boost for Arsenal, Jack Wilshere is closer than ever to being fully fit and establishing himself in the first team again, and though Wenger has confirmed while he won't be back next week, the midfielder will be on call soon.
"Wilshere is good news for us because he is making quick progress now," he explained. "Next week? No. But he will join full training soon."
Arsenal have struggled in front of goal without van Persie on board, though the side were able to clock up their first win for the season before the international break when they defeated Liverpool 2-0.
And with a newly-promoted Southampton side to face this Saturday, who pushed Manchester United and Manchester City hard for points this season and are desperate for a win, Wenger is not underestimating his opposition.
He said: "Southampton have potential and will try to transform [their performances] into points. Maybe they will be more cautious.
"The teams who come up have a much more positive approach. They aren't scared to play and it pays off."