Arsenal Target Could Be The Future Of The Club
France international Marcel Desailly believes Arsenal target Yann M'Vila can be a future superstar
France international Marcel Desailly has maintained that Arsenal will be buying a player who has the potential to be better than Patrick Vieira, if the club can make a deal for Yann M'Vila this summer.
M'Vila is a long standing target for the Gunners, and this week the 21 year old admitted that the club would be amongst a few favourites of his if he were to make a move away from Rennes in the next transfer window.
"Inter, Arsenal, Real ... I will take the fun everywhere!" he told Canal+.
"These are great clubs.
"If the coach calls you and tells you he wants you to make you play, especially a French coach, it changes everything."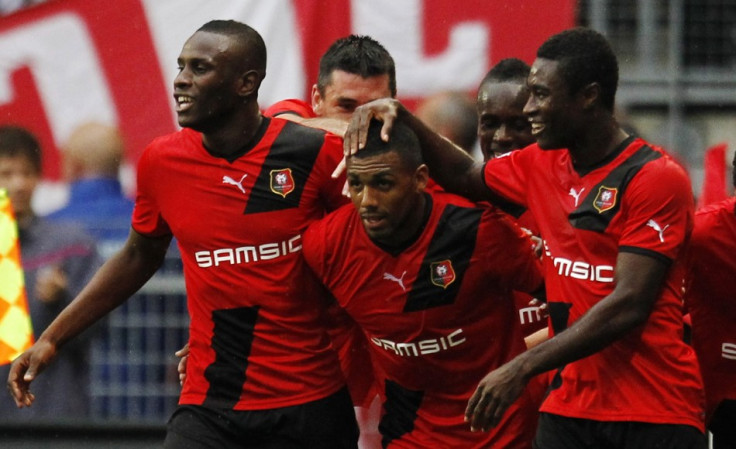 And Desailly, who made over 100 appearances for France in the 1990s and 2000s, believes that M'Vila would be a top signing for Arsenal, and that Arsene Wenger should do whatever he can to get the defensive midfielder to the Emirates.
"I would just say that if I was the chairman of a Premier League club I would just close my eyes and put the figure on the check to get him," Desailly told Goal.com. "Because he is really the future if you structure him. The talent is there. It is obvious.
"We hope he will come here. Arsenal is probably a stable club where he can have a bit of time or [Manchester] United where he has time to assimilate the changing of clubs and start slowly to perform.
"He needs to come to the Barclays Premier League. We want him in this competition because it is the best, first of all, and he can really develop his skills. It is for players who like to play with tempo.
"You can see by the way he gets the ball, control and passes straight away. Long ball, short ball. He has that sort of rhythm that the Barclays Premier League is demanding."
M'Vila has mentioned for Rennes 33 times this season, and is a regular in the France line-up, which is quite the achievement at his still-tender age of 21.
The youngster would fit perfectly into Arsenal's transfer policy, showing a great deal of potential, but his price tag could be an issue for Wenger, with the sum reportedly set at around £20 million.
© Copyright IBTimes 2023. All rights reserved.