Former Manchester United and England midfielder Bryan Robson believes Arsenal youngster Jack Wilshere has a long way to go to match Steven Gerrard and Frank Lampard. The 56-year-old claimed Wilshere needed to make full use of his abilities and attacking play to become as important to his club as Gerrard is to Liverpool and Lampard to Chelsea.
"Jack is more or less an attacking midfield player but he doesn't score enough goals. So he has either got to get his timing right to get into the box to score more or he has to practice on the training pitch how to actually finish how Steven Gerrard would. Gerrard can play in a sitting role and still score you a cracking goal from 25 yards. I don't see Wilshere doing that," Robson explained.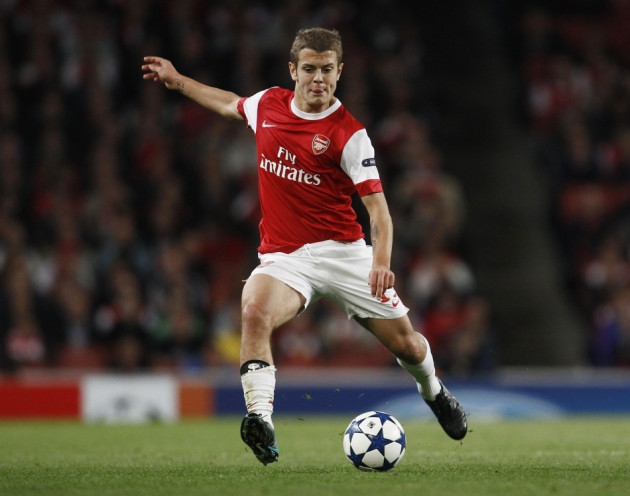 The 21-year-old England international has had a number of injury problems over the year and has been limited to only 25 Premier League starts. And Robson may have a point - Wilshere has two goals and four assists from 33 appearances in all competitions. By comparison, Lampard has 15 league goals in 21 starts and Gerrard nine from 36 starts.
And Wilshere has again gone under the knife. The youngster has had ankle surgery and has been ruled out of international friendlies against Brazil and the Republic of Ireland.
Tony Adams on Arsenal
Meanwhile, Arsenal legend Tony Adams believes the Gunners must improve defensively, if they are to challenge for trophies next year. Arsene Wenger only just retained Champions League football this year.
"Lately Arsenal have become very solid and (Laurent) Koscielny and (Per) Mertesacker have gained confidence but defensively I think they are still short - I'd like to see them sign another centre-back, a couple of full-backs and possibly a keeper," Adams told Sky Sports.
"The fans are desperate for a trophy of some sort. I would like the players to get used to winning; if you have never had that experience of crossing the line as a winner you don't know what it is like to be a winner," he concluded.