Premier League champions Manchester United concluded a messy and ultimately futile summer transfer window with a failed bid for Mesut Ozil. The Mirror believes Old Trafford chiefs contacted their Real Madrid counterparts late on deadline day, after missing out on Athletic Bilbao's Ander Herrera.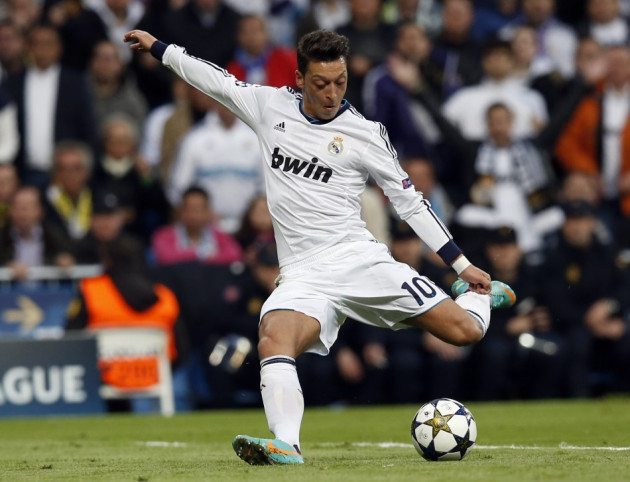 It is understood, however, that Ozil turned down David Moyes in favour a move to north London. The 24-year-old also turned down Ligue 1 champions Paris St Germain (PSG), who offered the most lucrative contract of the interested clubs.
United did make one deadline day signing - Belgian international Marouane Fellaini moved to Old Trafford to re-unite with his former Everton boss, for £27.5m according to the BBC. However, there is a distinct feeling around the champions that this was not their best transfer period. Goal.com believes the club will conduct an informal inquiry into why they failed to land any of their top targets this summer.
And among the other targets that United missed (or were rejected by) were Spanish internationals Cesc Fabregas and Thiago Alcantara and Dutch international Wesley Sneijder, according to ESPN.
Meanwhile, Ozil completed his record £42.4m move to north London and became the Gunners' most expensive signing ever and also the most expensive German footballer of all time. He is also the Premier League's second most expensive signing, behind Spain international Fernando Torres, who moved from Liverpool to Chelsea for £50m.
Theo Walcott Expresses Delight
England international Theo Walcott has expressed delight at Ozil's arrival. The forward believes the German will provide immense creative impetus.
"It's a fantastic signing. It's very exciting. I played against him with the Under-21s and we lost 4-0. He showed his qualities then. He has shown that for many years. I am looking forward to playing with him," the 24-year-old gushed.
"With the likes of Ozil joining the club, it's only going to boost everyone at the club and everyone is going to be on a massive high. I think it definitely shows a statement that we are ready to step up. With the amount of the assists he has got, it's a dream for me. I am sure all the Arsenal fans will be looking forward to our next game at Sunderland," he added.
The Gunners travel to the Stadium of Light on 14 September and open their Champions League campaign the following midweek, with a trip to France to play Olympique Marseille.