Spanish club Malaga and Turkish outfit Besiktas are planning a bid for unwanted Arsenal striker Nicklas Bendtner, according to the Mail Online. The 25-year-old Danish international has been a major disappointment with the Gunners, with nine goals in 31 Premier League appearances (2008/09 season) his best ever return.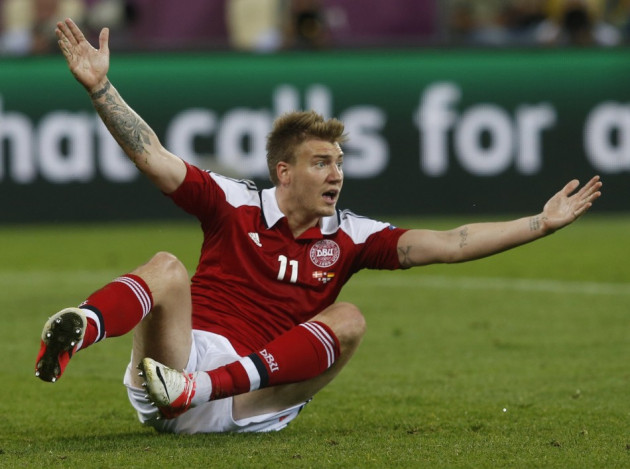 Bendtner spent last season on loan to Serie A champions Juventus but flopped in Turin as well, failing to score in 11 games in all competitions. The Bianconieri's decision to sign the Dane on a season-long loan provoked criticism and surprise, with several believing he was nowhere near the quality of striker the club needed to re-assert the club's high-profile image following the Calciopoli scandal.
Former Juventus and Italy midfielder Alessio Tacchinardi was quoted as saying, "I will not say Bendtner is a bad player but he does not help improve Juventus either."
And the club soon came to that conclusion as well, with director-general Giuseppe Marotta saying, in December, "Bendtner is not the high-profile striker we were hoping to sign, but it's a chance we had to take in a difficult market like this."
Bendtner did enjoy a bit more success in 2011, when he was loaned out to Sunderland. Under Martin O'Neill, the Dane appeared to blossom, scoring eight times from 25 Premier League starts to record his best season in a long time.
It now appears the Dane will finally leave Arsenal on a permanent contract, with the player confirming that as many as five clubs had agreed fees with the Gunners. According to the Mirror, the transfer fee will be in the region of £3m.
"Arsenal have agreed with five clubs so now it is up to me to make a choice. They are all good clubs. It is a hugely important choice I'm faced with," Bendtner said.
"Will it be good for me to go to a big club where I risk the bench? No, I'd rather go somewhere where the club is located just below the top where I can play every week. I can take a step back to take three forward," he added.