Vito Mannone says he is loving life at Arsenal, with the Italian keeper insisting he's happy to be finally seeing the fruits of his labours as Arsene Wenger hands him chances with the first team.
Mannone has featured for the Gunners senior side six times so far this season, never conceding more than one goal and keeping two clean sheets as the side look promising in both the league and Champions League.
And the 24 year old says that despite speculation over the summer linking him with a move away from Arsenal, he is very happy with the way things have turned out this season.
"As the boss said recently, I was ready to go and play somewhere," he told the Arsenal website. "I did some good work last year and think I deserved to be playing football - I couldn't be a number three.
"Now things have changed and the boss seems happy with how I'm doing at the moment. I'm pleased to give my help to this Club again, and will do my best to become the number one."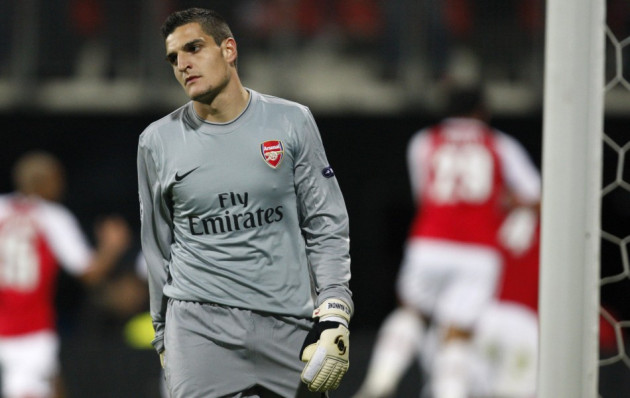 Mannone revealed his loan spell at Hull City provided a great start for Wenger to give the star a chance, and it's a chance that he has taken full advantage of.
"It was a good lesson to go out on loan and perhaps learn things the hard way," he explained.
"Nothing was given easily to me. I've worked hard, and I thought I did enough last season for something to happen - whether at this Club or another.
"When you do the maximum you can in training and on the football pitch, you feel that something positive must happen, and that's how things are at the moment."
Arsene Wenger admitted this week that first choice keeper Wojciech Szczesny will be out of action for another two to three weeks with an ankle injury, giving Mannone more of an opportunity to show his potential for the side.