Theo Walcott and Bacary Sagna have both been omitted from Arsenal's 2013 calendar, raising questions over the duo's future at the Emirates. The club maintains the omission has nothing to do with the fact contract talks for both players have stalled and with both contracts running out at the end of the season, a number of top European clubs have been linked with moves.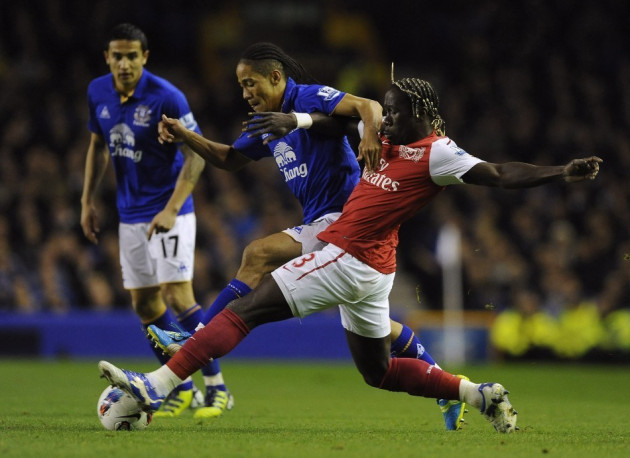 Walcott, whose contract situation has dominated headlines in recent weeks, and Sagna are both key members of the Gunners' first team and renewals of their contracts should have been wrapped up by now. However, a disagreement over pay packages, particularly for the England international, has kept both parties apart.
And if this omission from the annual calendar is any indication, Arsenal fans must be worried at the thought of losing yet more established internationals, over a tightly-run salary cap.
Arsene Wenger has already seen nearly a full team's worth of players leave the club in the last two seasons, with last season's top scorer, Robin van Persie and midfielder Alex Song the latest. And with reports of a number of top European clubs eyeing Walcott and Sagna, Wenger will have to move fast and decisively if he wants to retain their services.
The problem is... he may not really want to.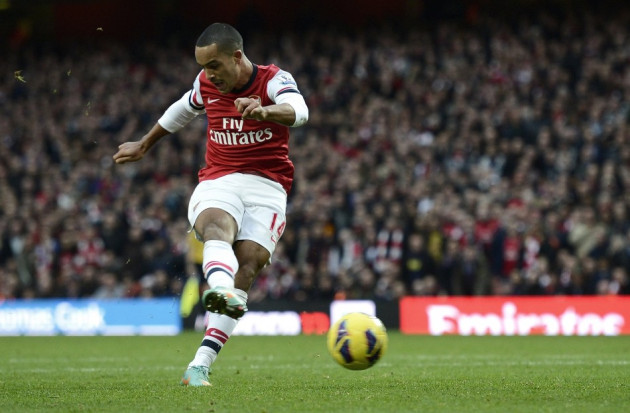 Sagna, for example, is 29 years old and Wenger has a ready replacement in 20 year old Englishman Carl Jenkinson. The idea of freeing up more money by selling Sagna, who would otherwise command a sizeable salary, may appeal to the French boss, who would probably then reinvest the money into the club's bank account or sign another youngster. And with Serie A club Inter Milan strongly interested in the defender, Wenger may be persuaded to sell, particularly since there are signs the player is growing restless in north London.
The contract situation over Walcott, meanwhile, continues to drag on. Wenger continues to claim he wants the Englishman to sign but reports over financial disagreements persist. Walcott has insisted he is confident over a new deal being agreed.
The former Southampton youngster wants between £90,000 and £100,000 per week but the club have stalled at £75,000. Wenger will recommend raising the club's offer to £85,000 but that too falls short of the minimum request.