Arsene Wenger has revealed he is relishing the prospect of a closely-fought race for Champions League football next season. The Gunners, Chelsea and Tottenham are separated by three points in a battle for third and fourth in the Premier League, with the latter two set to play each other at Stamford Bridge on Wednesday.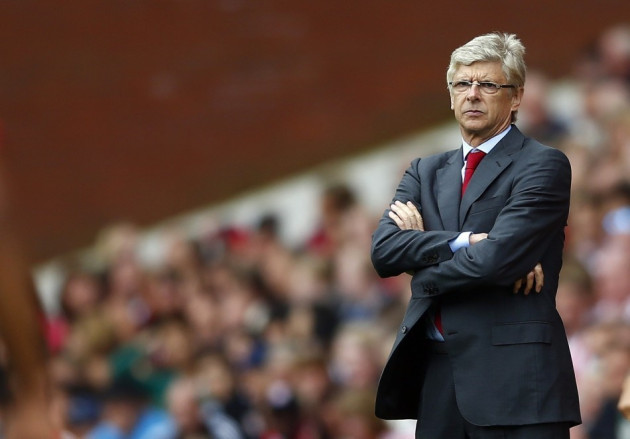 Should Andre Villas-Boas and Spurs beat the Portuguese's manager's former team, they will move above Arsenal and into fourth. Chelsea will remain third by virtue of a better goal difference. That result will then put pressure on Wenger and his team to win their remaining games - against Wigan Athletic and at Newcastle United - and the tension, Wenger claims, will spur his side on.
"It's very tight and it's down to the team who makes no mistake. I love it because it's a lot of tension and very exciting. It's demanding as well, because it's not easy. We have momentum, if you look at the points we have made compared to two months ago. We are going for it," the Arsenal legend explained.
"Of course I want a result that goes for us, but again, it's not because I wish something that you will get the result," he added, in reference to a favourable result for Arsenal from the midweek game involving Spurs and Chelsea.
Wenger on Walcott
Meanwhile, Wenger reserved praise for England international Theo Walcott, after he scored the winner in Saturday's game against QPR. The 24-year-old forward scored after just 20 seconds.
"He's more mature in his finishing. Against QPR he scored a bit of a similar goal to the one against Man United. It's a short back-lift, he makes good runs and he's calm now in front of goal. You certainly remember him when he arrived - in front of goal, the ball could go anywhere. Now you see every time he hits the target. He forces the keeper into a save. That's why his numbers are so much better," Wenger concluded.