The Art Of The Deal actor Johnny Depp slams Donald Trump and calls him a 'brat'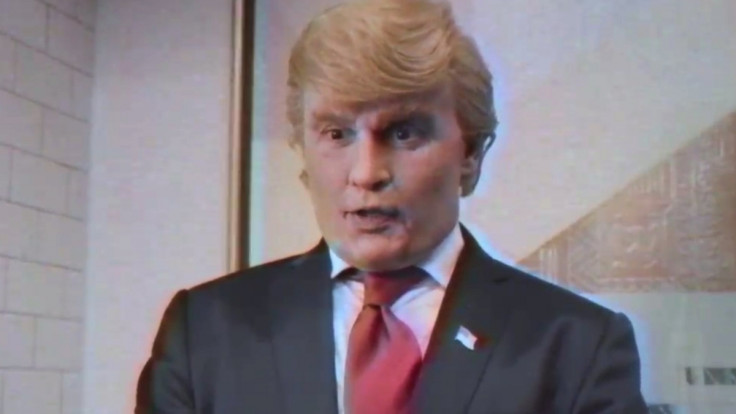 Johnny Depp recently stepped into some very expensive shoes... those of US presidential candidate Donald Trump. The actor worked with humour website Funny Or Die on a mock-biopic of the real estate tycoon titled Funny Or Die Presents Donald Trump's The Art Of The Deal: The Movie.
With his experience playing Trump, Depp found it fitting to bring him up during a 12 March interaction with students of Arizona State University. In conversation with Arizona State's Origins Project founder Lawrence Krauss on the subject of "humanity in madness" the actor referred to Trump as a "brat".
"It's not just about being a rich kid or anything like that. I approached Donald Trump as what you kind of see in him when you really watch him. There's a pretence. There's something created about him in the sense of bullydom. But what he is, I believe, is a brat," the Pirates Of The Caribbean actor said to cheering and laughter.
Criticising the Republican's stand on Mexico, Depp said, "Also the absurdity of where his sentences might travel. ... Reagan back in the day, 'Mr. Gorbachev, tear down that wall!' Donald Trump, 'I'm going to build a wall. And all of my billions are not going to have to pay for it. Because you know why? Mexico is going to pay for it.'"
The Charlie And The Chocolate Factory actor also showed off some Trump impersonations he perfected for the film.
A number of celebrities have spoken out against Trump and his campaign. Most recently, comedian Louis CK called him an "insane bigot" and compared him to Hitler. In an email announcing the sixth episode of Horace and Pete, his web series, CK wrote, "Please stop it with voting for Trump. It was funny for a little while. But the guy is Hitler. And by that I mean that we are being Germany in the 30s. Do you think they saw the sh-t coming? Hitler was just some hilarious and refreshing dude with a weird comb over who would say anything at all."
© Copyright IBTimes 2023. All rights reserved.