Arteta: Small Details Could Cost Arsenal Top-Four Hopes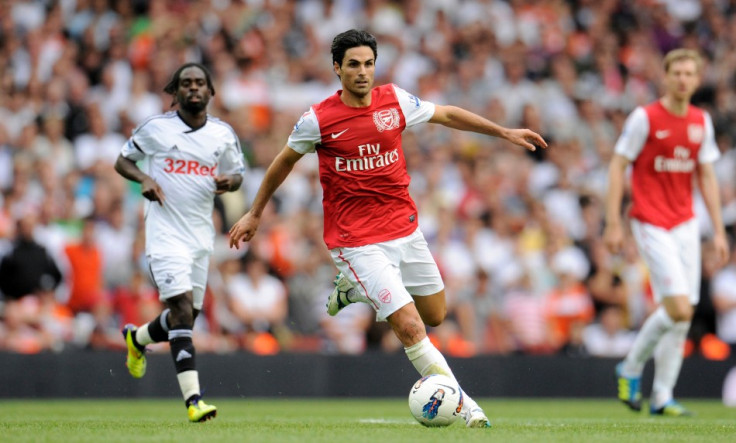 Mikel Arteta admits Arsenal will struggle to qualify for the Champions League this season but challenged his teammates to show more quality to keep their slim hopes alive.
Arteta played on Wednesday as the Gunners were held to a frustrating goalless draw at Bolton.
Arsenal have now slipped to seventh in the Premier League, after taking one point from their last four games and face a battle to overhaul fourth-placed Chelsea, who lead them by five points.
And the 29-year-old remains adamant the current Arsenal first-team have the talent and the quality to rediscover the form that saw them briefly rise to fourth in December.
"It's going to be tough to finish in the top four but it depends on us," Arteta told the official Arsenal Web site.
"We have got the talent and the quality in the side to do it but we have to show it day by day. I am confident because we train together every day and I know how good we are but we have to show it every day, not every two or three weeks.
"It is more about details to score and make the game much easier for us. It depends on small details. We had the chances to score and we didn't. You are not going to get 15 chances to win a football game and nowadays when you get it, especially away from home, you have to take it.
"I am sure that Chelsea will start a good run and we have to do the same and win games like we did a month ago. But I am still positive - there are still a lot of games to play and hopefully we can get that done."
Meanwhile, manager Arsene Wenger has backed his Arsenal side to keep pace with Chelsea but acknowledged they face "a big fight" to achieve a top-four finish.
The Gunners play Blackburn at the weekend knowing that a win over the relegation-strugglers could take them to within two points of Chelsea.
"It is a big fight for fourth but the fact that there are more teams involved is not too bad," Wenger told the Arsenal Web site.
"We have of course to focus on the game on Saturday and win our home game. Once we do that we can have a good weekend.
"But of course we feel overall it is two points dropped [at Bolton]. We produced a good game - when you play away from home and you create six or seven chances like we did you cannot demand much more. We did not concede so overall those are the positives.
"The negatives are that we didn't take our chances. Maybe we lacked a little bit the relaxed attitude we need when we get chances at the moment and hopefully that will go away now."
© Copyright IBTimes 2023. All rights reserved.