Artificial intelligence used as TV weather presenter in China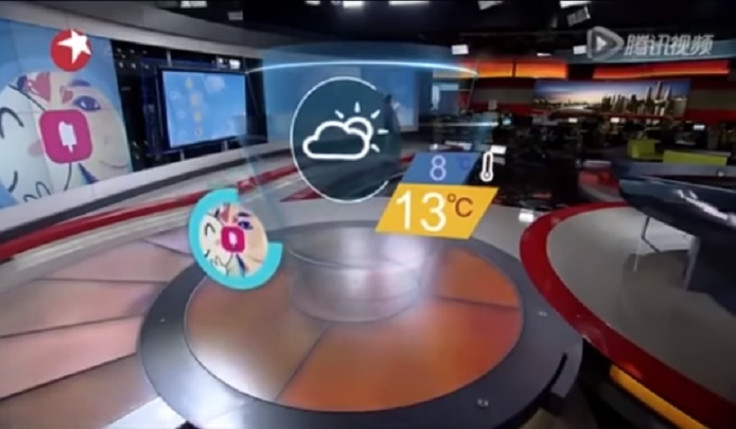 Artificial intelligence developed by Microsoft has been used to present a weather report in a live broadcast on Chinese television. The Xiaoice software appeared on Morning News on Dragon TV, making it the first ever AI to be used in this sort of role.
The voice used by Xiaoice is more human-like than any other computer program, according to its developers, achieving a 4.32 in linguistic naturalness compared to the average 4.76 score of a human voice. Xiaoice is being employed by Dragon TV as a "trainee anchor" and will continue to present and analyse the weather during live broadcasts.
"Over the recent years, SMG [Shanghai Media Group] has been constantly committed to sustainable growth of integration and transformation, with great sincerity and openness to embrace the internet," said Jiongming Song, director of SMG TV News Center. "It's a brand new attempt for us to join hands with Microsoft in artificial intelligence."
Beyond forecasting the weather, Xiaoice is also reportedly able to make comment on news events through its "emotional computing" technologies.
Xiaoice is the latest in a new breed of journalism known as robo-journalism, used increasingly by newsrooms around the world to break stories faster and more cost effectively than human reporters. The first news report to be written entirely by AI software appeared in the Los Angeles Times in 2014 following a minor earthquake in California.
The LA Times was the first news outlet to publish any news of the magnitude 4.7 earthquake, putting up the story on its website only three minutes after the first tremours were felt. Ken Schencke, the developer of the Quakebot software responsible for generating the earthquake article, believes that rather than replacing journalists, such technologies should be seen as "supplemental".
Schwencke said: "The way I see it is, it doesn't eliminate anybody's job as much as it makes everybody's job more interesting."
© Copyright IBTimes 2023. All rights reserved.