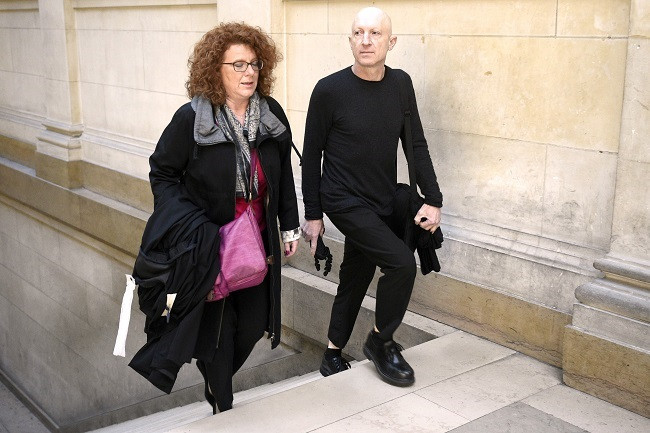 A South African performance artist who tied a live rooster to his penis near the Eiffel Tower to the amusement of onlookers has been found guilty of sexual exhibitionism.
Last September, controversial artist Steven Cohen was arrested and dragged across the tourist-filled Trocadero Plaza after parading around in a corset, high heels, long red gloves and a feathered headdress with a rooster, named Franck, attached to his penis.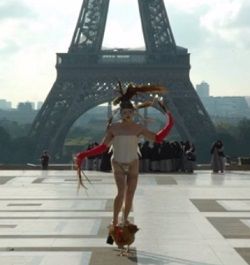 Despite being convicted of the unusual masquerade, prosecutors did not impose a sentence on Monday. They handed him a €1000 (£820) fine instead.
Speaking outside the court, Cohen's lawyer told Reuters she was "relieved".
"This is a rather measured decision," said lawyer Agnès Tricoire. "In my opinion, this case should never have gone to court."
Cohen told Le Figaro daily in March: "If I'm found guilty ... I will see it as a failure of French justice."
The rooster was not harmed during the performance and was chosen by Cohen "because it's the emblem of France".
Cohen once walked through a squatters' camp in Johannesburg while it was being demolished wearing an illuminated chandelier in protest at an increasingly homophobic, xenophobic and anti-Semitic world,
He told the newspaper: "In showing the most intimate part of me, I'm saying: I'm male, I'm Jewish, I'm queer, I'm white."