Deadly Asbestos 'All Over the Place' on London Underground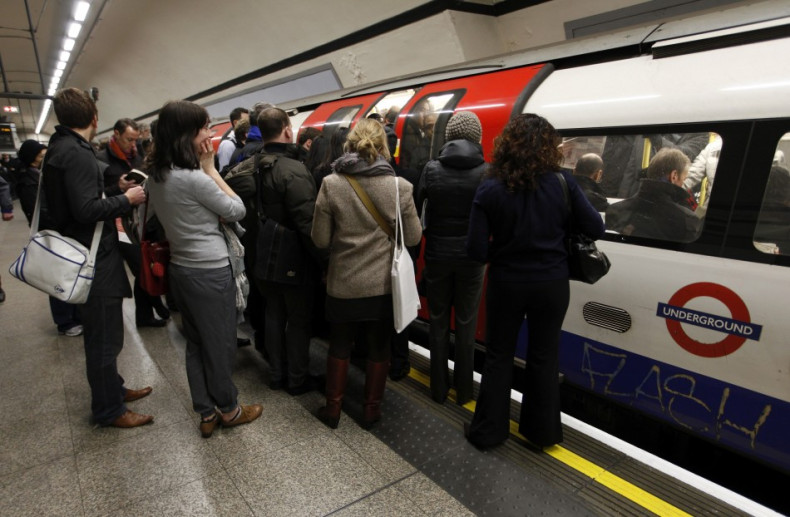 Asbestos is "all over the place" on London Underground and the east end of the Central line is "in a bad way", a Tube worker has told International Business Times UK.
Alan Jenkins, a Tube signal worker and RMT union activist, said: "[The east end of the Central line] is in a bad way. [The asbestos] is above and beyond anywhere else on the whole of the Underground system."
Jenkins said the asbestos runs all the way along the tunnel walls from Mile End station to the east end of the line.
"They have painted it with encapsulating paint. The concern we have got is that paint could easily chip off and expose the asbestos.
"No matter what, they won't remove it. It costs too much money and takes too long. They are going to leave it there.
"So we're trying to get safety measures put in place, which have been partially successful. But then there are still whole departments working down there without adequate procedures to deal with it," he said, adding that workers fear someone could chip the paint by dropping a tool on it, thereby exposing the asbestos."
Transport for London (TfL) is "reluctant" to deal with the asbestos, according to Jenkins, because it would entail disruption to staffing and work programmes, including line improvements.
"It is more important to get the work done than it is to get it done in a manner that is safe for the workforce and the public," he claimed.
Asbestos was extensively used as insulation by builders until laws in the 1980s and 1990s curtailed its use.
If the fibres are inhaled, they can cause respiratory diseases and cancer, such as mesothelioma.
A Central line commuter told IBTimes UK that she overheard two Tube workers talking about the deadly substance
One Tube worker said he was going on "asbestos training".
He added that he worries about exposure to asbestos on the London Underground system, but that it is part and parcel of working in ageing infrastructure.
When asked how much of a problem he thought it was on the Underground, he replied: "It wouldn't surprise me if we're breathing this s**t in down here."
TfL said it had strict controls in place, in line with the Control of Asbestos Regulations 2006, meaning passengers and staff "are not at risk from exposure to asbestos fibres when travelling on the Underground".
"TfL has robust rules in place, which means that work teams know in advance if there is asbestos-containing material in their work location before they start work," a spokesman said.
"There are strict training requirements before staff go on site and strict procedures for making sure that workers are protected."
The transport service insists it has taken "every opportunity" to remove asbestos from the Underground system.
Staff are also required to undergo health and safety training that covers dealing with asbestos.
"If staff are required to work in areas where there are asbestos-containing materials, specific control measures are put in place to prevent uncontrolled disturbance and to protect workers from the hazards associated with asbestos at this location," the spokesman added.