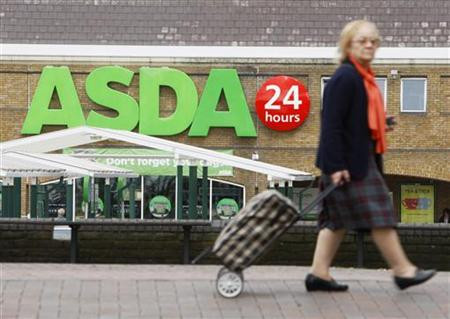 Wal-mart's Asda supermarket chain, warned of continuing decline in consumer confidence today after announcing its like-for-like sales remained in retreat at 0.3 pct on last year.
The American company, who recently acquired Netto's discount chain of supermarkets in the UK, said that 'underlying performance remained roughly in the same place' after posting 0.3 pct decline in Q1.
Since then, supermarket chains, Sainsbury and Tesco also reported sales growth slow, with figures ranging between 0.1 pct and 1.1 pct depending on whether results were VAT adjusted.
"We are continuing to lead the pack." said Sainsbury's chief executive, Justin King, who noted that continuing emphasis on petrol sales was clearly outpacing its rivals in total sales including fuel up 8.2 pct on the last two years.
Asda, meanwhile are struggling under a 'heavy store expansion strategy' which it paid 778 million pounds for for Netto stores across the UK - a figure which some queried as too high:
"The acquisition shouldn't be judged based on Netto's sales today as we intend to turn their stores ... into Asdas," said Judith McKenna, Asda's Finance director to the media today.
"While we hope for better times ahead, we're certainly not planning on that basis. We strongly believe that customers in the second half of this year and into 2011 will be looking to make every penny count in their disposable income," she said.
Shares in Wal-Mart stores were down 15 cents on Friday at $51.55 after the UK stores were forced to recall thousands of electrical shredders reported to have given 'shocks' due to faulty plug wiring.
Meanwhile, stockbrokers MKM Partners, which initiated coverage on parent company Wal-Mart recently, said that the company's shares remain on 'neutral' for now.