A former Asda worker who murdered the loving mother of their six-year-old daughter because he didn't want to pay £24-a-week child support has been jailed for life.
Mark Morris, 39, apologised to his child before running at mother-of-two Emma Day, 33, with a kitchen knife and stabbing her repeatedly as she was on the school run near her home in West Norwood, south London.
The brutal attack, which was witnessed by one of Day's closest friends, happened at around 7pm on 25 May – just months after her killer had menacingly said: "I'll go to prison before they get a penny from me."
Morris, of Cranbrook Road, Thornton Heath, south London, was sentenced to life imprisonment with a minimum of 21 years at the Old Bailey on Friday (1 December).
He had initially pleaded guilty to manslaughter after claiming he had a "memory blank" in relation to the stabbing itself. But the plea was not accepted by the court and he later admitted murder.
Sentencing Morris, Judge Nicholas Hilliard QC said his motherless daughter now "associates everything with death and dying and that of course is because of the actions of her own father".
Day's grieving sister, Lorna McNamara, told of the devastating impact the killing had inflicted on her and the victim's two children.
Her heartbroken daughter "cries every day" for her mother, and says hello "to the sky" just to have a bit of contact with her, she told the Old Bailey during sentencing.
McNamara added: "It breaks my heart to watch my niece and nephew suffering now for what Mark Morris has done. It's even more upsetting knowing that he should have been their provider, instead he let them down in the worst way possible."
The court heard how Day, a receptionist at King's College Hospital in London, had been Morris's partner for eight years before they broke up in 2016.
Following their separation, their daughter and Day's 13-year-old son, from another relationship, went to live with their mother.
Prosecutor Sarah Whitehouse QC told the court that in the months after their breakup, Day had reported Morris to the police because he had been abusive and phoned her repeatedly.
A court granted Day a non-molestation order against Morris after she alleged he had also been controlling and violent. The one-year order expired on 19 April 2017, Whitehouse added – just weeks before she was killed.
Repeated attempts for Morris to pay £1,277 a year child maintenance for their daughter had failed, the court also heard, with Morris threatening to murder Day if she continued to demand the money.
He complained he was thousands of pounds in debt and only earned £10,600 a year. He said the child maintenance payments would make him homeless.
The court heard that Day had told him in response: "What do you think will happen to me and your daughter if I can't afford pay rent, if I can't afford to buy food?"
She also questioned how he could pay for alcohol but not provide money for his "own flesh and blood".
Outlining events leading up to Day's death, Whitehouse told the court: "On 16th May 2017, Miss Day made a final attempt to set up a child maintenance claim.
"She called the Options team and explained that despite the previous threats she wanted to restart the claim, adding – regarding [Morris's] earlier threats of violence – 'You know what, if that's what he's going to do, that's what he's going to do.'"
On learning of the renewed attempt to make him pay child maintenance, Morris sent numerous text messages to friends, work colleagues and his mother.
One read: "Gonna end it today. Take care and tell the rest of the guys thanks."
Another, this time to his mother, read: "I said goodbye to [my daughter] last weekend and I'm saying goodbye to all of you. If I'm still alive please don't visit me. Just tell everyone I'm sorry but I had to do this."
It was not known if the texts were suggesting he would take his own life or that they referred to a plan to murder Day.
The court heard that on 25 May an intoxicated Morris then went to accost Day in Aubyn Hill as she left a primary school with her children.
"It was there that Mr Morris emerged," Whitehouse said, adding: "He seemed sweaty, dirty and under the influence of alcohol. He approached [Day] and said to his daughter, 'I'm really sorry'. His daughter backed away."
Anxious about Morris's behaviour, Day had called a friend, Sallie Clarke, to help walk her and her children home. Clarke eventually sent the children off up the hill to their house, before returning to the arguing pair, the Old Bailey heard.
Whitehouse told the court: "[Day] and Sallie Clarke started to walk away, heading up the hill, with Mr Morris following behind.
"It was at this point Sallie Clarke heard something hit the floor. She saw the bag that Mr Morris had been carrying was on the floor and he was running towards Miss Day carrying a long kitchen knife.
"She saw Mr Morris plunge the blade into Emma Day's back in one motion. Emma called out, 'What are you doing?' They were to be her last words.
"Despite a struggle between Miss Clarke and Mr Morris, he was able to lunge at Emma Day, slashing her neck in the process. He then ran off down the hill.
"Emma Day had a number of stab wounds. In particular, she had two stab wounds to her back, penetrating the lung."
Despite attempts by paramedics to save her life, Day died at the scene at 7.41pm.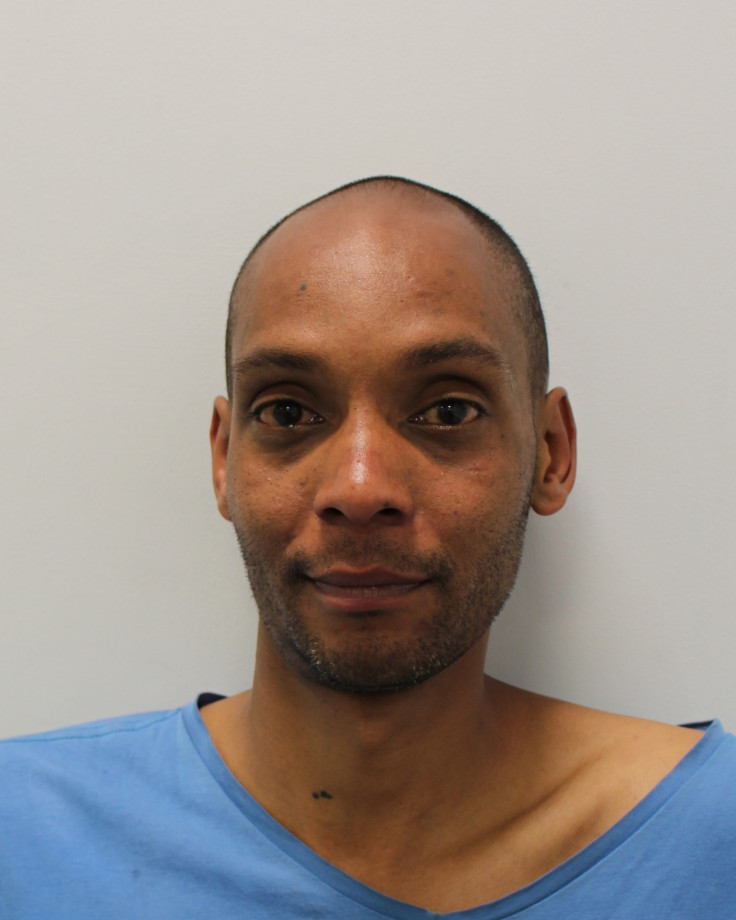 As Day's grieving family watched proceedings, the court was played a chilling 999 call made by Morris in the moments after the attack.
He lied as he told an emergency call handler that someone had told him Day had been stabbed, and that he was on his way to the scene. The call handler gave him first aid advice to treat Day while waiting for paramedics to arrive, but he instead fled and returned home.
Officers attended and searched the area, finding a bag with a number of items inside belonging to Morris – including correspondence from the Child Maintenance Service. The murder weapon was also recovered nearby.
Morris's mother attended the crime scene and told officers her son had called and told her he "had done what he said he was going to do".
He was arrested at an address in Thornton Heath the following day, when he admitted stabbing Day.
Bodycam footage of his arrest shows him briefly cover his eyes with his hands as he is told Day had died.
He then angrily tells officers: "She didn't f*****g listen to me. I pleaded with her ... I begged her."
He adds: "I've done what I did. I could not stop myself. She was going to make me homeless."
He can also be heard laughing as officers searched his belongings.
Extended family members in the gallery broke down in tears as a statement by Day's sister, Lorna McNamara, was read out in court. It spoke of the devastating impact the killing had on her and Day's two children.
She said: "Since that day our lives have never been the same. I can't put into words the devastation the death has caused. The constant suffering. I cry at her children's agony. I struggle every day with my sister's murder.
"It's a nightmare that I can't wake up from. Sometimes you get caught up in day-to-day jobs, but then the horror of what happened to Emma, it's no way to live. I have no sister. Her children have no mother. Her loss has been felt by a large community."
She added: "It breaks my heart to watch my niece and nephew suffering now for what Mark Morris has done. It's even more upsetting knowing that he should have been their provider, instead he let them down in the worst way possible."
McNamara added that Day's daughter has been left under a "a very dark cloud" since her mother's death.
"She cries every day for her mum," she continued. "She says her 'heart is empty'. She gets comfort from looking at the sky and saying hello to her mum. This breaks my heart.
"She is sometimes too upset to go to school.
"Her [Day's] son tries to be strong but I know inside he is extremely sad. He has lost the one constant in his life. His dad left when he was young, but Emma made him feel so special."
Referring to Morris, McNamara added: "How could a grown man, a father, have done this to his child?"