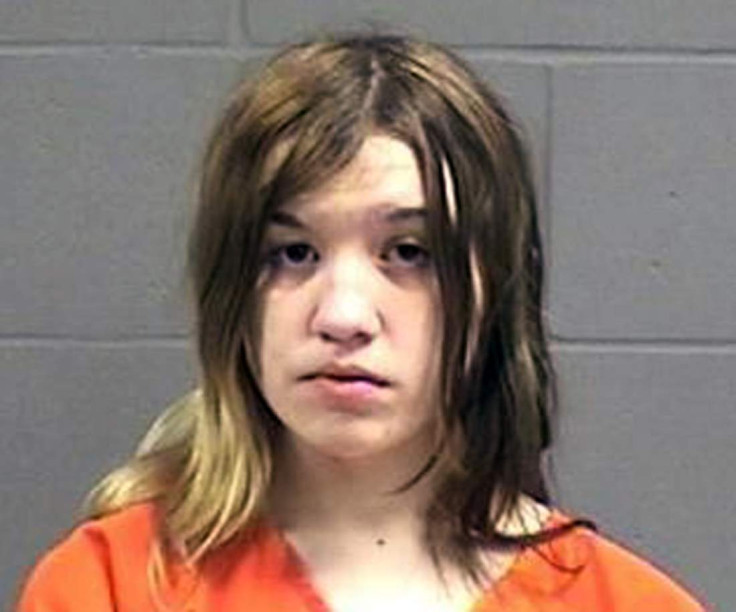 A Wisconsin teenager accused of murdering her mother and stepfather has entered an insanity plea.
Ashlee Martinson, 17, was charged with two counts of first-degree intentional homicide and three counts of false imprisonment after 40-year-old Jennifer Ayers and 37-year-old Thomas Ayers were found having been stabbed to death and shot dead, respectively.
Martinson allegedly fled after locking her three siblings, aged between two and nine, in a room.
The teenager, of Piehl, Wisconsin, chronicled her obsession with death under the name 'Vampchick' in a blog.
Martinson allegedly posted a poem called Unworthy, which described a scene in a log cabin in the woods where a person is tied to a table, tortured, mutilated and killed.
In the blog, she spoke of the "sweet horrors of blood that I thirst for". The blog has since been taken down, though sections have been preserved online.
In an appearance in Oneida County Circuit Court, Martinson pleaded not guilty by reason of insanity.
Before the 22 March double murder, Martinson allegedly got into an argument with her stepfather over her 22-year-old boyfriend, Ryan Cisco. Martinson then allegedly shot Ayers in the head and stabbed her mother. Police found a rifle in the kitchen sink and a blood stained knife on the counter, reports the Stevens Point Journal, citing court documents.
Martinson's nine-year-old sibling called emergency services to alert police, the paper confirmns.
Police said the teenager fled to Indiana, where she was found in the company of her boyfriend, and arrested. Cisco has not been charged with any role in the killings.
Martinson will be evaluated by psychiatrists before a court hearing on 28 September.