Ashley Madison hack: Could the lives of those affected by leak be in danger?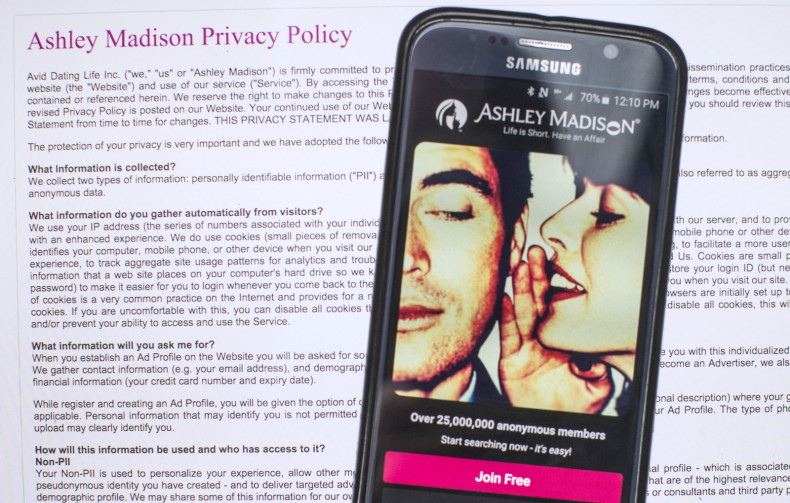 Those impacted by the massive data leak of Ashley Madison's customer database and payment information may be in danger if they live in countries where homosexuality and adultery are illegal. Members of the cheating website risk facing prison time, excommunication and even death for their actions.
The hacked data, which was released on the Dark Web earlier this week by a group of hackers known as the Impact Team, is easily searchable on several websites, thus increasing the danger of being exposed.
According to Fox 59, those serving in the US military and who used their .mil email addresses to join Ashley Madison could face a year in confinement and a dishonourable discharge. Adultery is in direct violation of the Uniform Code of Military Justice.
VICE News noted that over 100 Vatican email addresses were found in the partial list of Ashley Madison users posed on PasteBin.com. If those emails are found to belong to priests, they could be ex-communicated from the Catholic Church.
While prison time, dishonourable discharges and excommunications are hardly something to scoff at, Ashley Madison members from around the world could also face death in countries where homosexuality and adultery are illegal.
With nearly 40 million Ashley Madison users around the world, there are bound to be some users in the 79 countries where homosexuality is illegal, VICE News reported. In July, a gay man claiming to be from Saudi Arabia pleaded with hackers via Reddit, saying he feared being killed if his identity was revealed. Homosexuality in Saudi Arabia is a capital offense.
At least two other Ashley Madison users were listed in the United Arab Emirates, where the punishment for homosexuality is death and flogging for adultery. VICE News noted that there is also at least iran.gov email in the partial list posted on PasteBin. Iran punishes adulterers with stoning, lashing or death.
It should be noted that the use of a person's name or email in the Ashley Madison database does not mean that individual is actually a member of the cheating website. Security expert and blogger Robert Graham stated that many of the accounts may very well be fake.
"Obviously [some accounts are] made up things for people who just wanted to look at the site without creating a 'real' account," he said, according to VICE News. However, the data released by Impact Team also includes massive financial data, which could make the users exposed susceptible to continued financial troubles.