Josh Duggar admits to being 'the biggest hypocrite ever'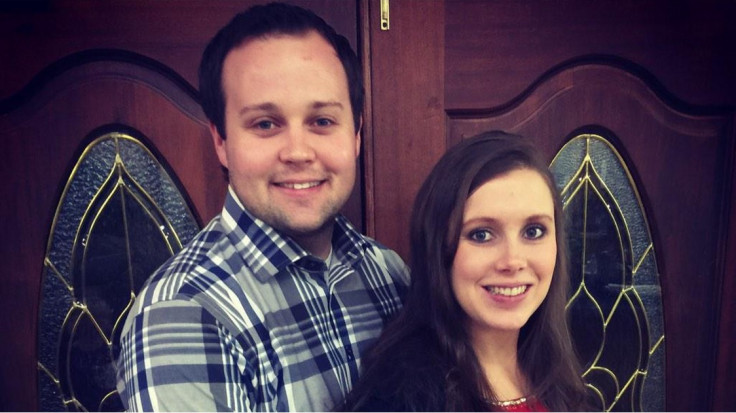 Josh Duggar has admitted to living a double life and described himself as the "biggest hypocrite ever" after he was exposed in the Ashley Madison hacking scandal. The former 19 Kids and Counting star had subscribed to the adultery website and had paid $986.76 for two different monthly subscriptions between February 2013 and May 2015.
Duggar's profile included an extensive list of sexual encounters that he was seeking to experience with strangers including: "Conventional Sex," "Experimenting with Sex Toys," "One-Night Stands," "Open to Experimentation," "Extended Foreplay/Teasing," "Bubble Bath for 2," "Likes to Give Oral Sex," "Likes to Receive Oral Sex," "Someone I Can Teach," "Someone Who Can Teach Me," "Sharing Fantasies," "Sex Talk."
According to Gawker, Duggar also purchased a $250 "affair guarantee" that promised him money back if he didn't "have an affair within three months."
The latest scandal comes months after it was revealed that Duggar molested five girls as a teen, including four of his own sisters. Cable network TLC cancelled the programme earlier this year after the horrifying revelations became public.
In a statement on the Duggar family blog the former executive director of the Family Research Council admitted to a "secret addiction" to Internet porn and physically cheating on wife Anna Duggar.
"I have been the biggest hypocrite ever," he said. "While espousing faith and family values, I have secretly over the last several years been viewing pornography on the internet and this became a secret addiction and I became unfaithful to my wife.
"I am so ashamed of the double life that I have been living and am grieved for the hurt, pain and disgrace my sin has caused my wife and family, and most of all Jesus and all those who profess faith in Him.
"I brought hurt and a reproach to my family, close friends and the fans of our show with my actions that happened when I was 14-15 years old, and now I have re-broken their trust. The last few years, while publicly stating I was fighting against immorality in our country, I was hiding my own personal failings.
"As I am learning the hard way, we have the freedom to choose to our actions, but we do not get to choose our consequences. I deeply regret all hurt I have caused so many by being such a bad example. I humbly ask for your forgiveness. Please pray for my precious wife Anna and our family during this time.
Jim Bob and Michelle Duggar said they only learned of Josh's indiscretions last night (19 August) when the cheating database was leaked. They added: "As we continue to place our trust in God we ask for your prayers for Josh, Anna, our grandchildren and our entire family."
His wife Anna, who welcomed her fourth child with Josh just one month ago, has not commented.
There is currently no evidence that Duggar was involved in any extramarital affairs via the hook-up site. Unsurprisingly, the disgraced star, who is allegedly the first celebrity exposed in the Ashley Madison hack, was lambasted on social media.
seeing josh duggar crash and burn after trying to shove his religious views down the throats of millions has made me just incredibly happy

— trace (@tcraig9) August 20, 2015
Nothing about Josh Duggar is surprising. It's common to find great moral indiscretions amongst those that believe the devil made them do it.

— THE Clint Black © (@CBlackTX) August 20, 2015
So Josh Duggar Promotes Family Values & Homophobia Yet Lives A Life Full Of Infidelity & Molestation. Makes Sense. pic.twitter.com/6o4MUHuuF1

— Tomthunkit™ (@TomthunkitsMind) August 20, 2015
I think it's safe to say Josh Duggar wins douchebag of the year

— Gmo (@_Voyke) August 20, 2015
© Copyright IBTimes 2023. All rights reserved.