Asia: Investors anxiously await South Korean election results after sobering up from Macron euphoria
The Hang Seng registered the strongest gain of 0.47% during midday trading hours.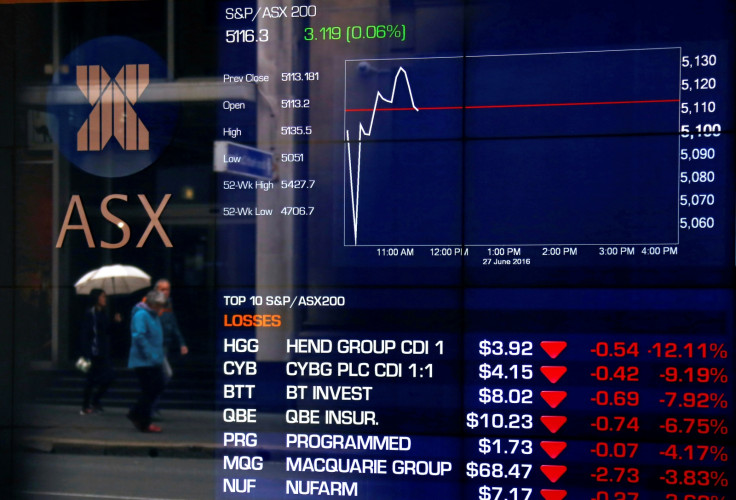 Asian market investors traded on a sober note today (9 May) as the major indices were relatively flat by midday. The euphoria surrounding the election of Emmanuel Macron as the next French president seems to have subsided while the anxiety over who will be the next South Korean president seems to be building up.
Moon Jae-in of the Democratic Party of Korea is projected to be the likely winner, fuelling fears of a possible diplomatic clash with the US. Jae-in has been largely critical of America's installation of the Thaad missile system in the nation. US President Donald Trump has recently remarked that South Korea needs to pay for the missile system, raising the ire of the nation's denizens. Jae-In also favours a more active engagement with North Korea over a reliance on economic sanctions.
The Korea exchange is closed for today on account of the elections. The KOSPI rallied to 2.30% on the day prior.
IG Melbourne Market Analyst Chris Weston has also cautioned on trading in the Chinese markets, which has witnessed a downward trend of late.
"Chinese traders have a simple trading philosophy and that is to align their trading directional bias with the objectives of central bank and regulator", he added.
"It's no surprise then, given the tightening of financial conditions and the move to guide short-term rates higher and make obtaining liquidity more expensive, that we're seeing Chinese equities as perhaps the market of choice to be short right now."
A recent report by the International Monetary Fund (IMF) has also pointed out that the nation's rapid credit expansion could prove to be a major risk if it is left unchecked.
The following index quotes were logged on 6.50am BST:
Japan: Nikkei- Down by 0.09% to 19,878.10
Beleaguered electronics conglomerate Toshiba Corp (+5.52%) and e-commerce giant Rakuten Inc (+1.61%) emerged as some of the index's strongest performers.
Toshiba reportedly sent a memo to Western Digital, which warned the firm against interfering with the sale of its chip unit, according to Reuters. Western Digital claims that the chip sale is a breach of the contract between them.
Automotive firms Subaru Corp (-3.78%) and Mazda Motor Corp (-1.93%) were some of the index's weakest performers.
Hong Kong: Hang Seng- Up by 0.47% to 24,692.74
Li Ka-shing owned Cheung Kong Infrastructure Holdings Ltd (+0.82%) and internet giant Tencent Holdings Ltd (+1.06%) reported some of the index's strongest gains.
Multinational technology firm Lenovo Group Ltd (-0.41%) continued its downward trend.
China: Shanghai Composite- Down by 0.03% to 3,077.673
Australia: S&P/ASX- Down by 0.59% to 5,836.301
The Australian Bureau of Statistics revealed that retail sales fell by 0.1% in March on a seasonally adjusted basis. The figure missed the estimation of a 0.3% increase.
Additionally, Reuters reported that the "Big Four" Australian banks are planning on a cost cutting initiative in the wake of increasing government regulations and a stagnating revenue stream. The Commonwealth Bank of Australia, Westpac Banking Corp, National Australia Bank, and Australia and New Zealand Banking Group are also under government scrutiny following allegations of misconduct and fraud.
Singapore: Straits Times Index- Up by 0.24% to 3,244.83
India: Sensex- Up by 0.12% to 29,962.82
© Copyright IBTimes 2023. All rights reserved.