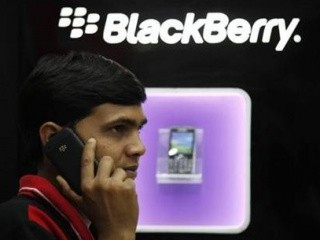 Reports suggest that a number of Asian smartphone makers have taken an interest in buying ailing BlackBerry maker RIM.
Speculation that an Asian smartphone maker was planning to buy RIM broke earlier in January, with numerous analysts issuing reports that Korean giant Samsung was contemplating buying the company.
Samsung quickly moved to quash the rumours issuing a statement on Wednesday clarifying it was not interested in buying RIM. "We haven't considered acquiring the firm and are not interested in (buying RIM)," said Samsung spokesman James Chung to Reuters.
Following Samsung's statement analysts' eyes turned to Taiwanese phone maker HTC and Chinese tech company ZTE. Speculation that the two companies were interested in RIM peaked when Reuters issued a report suggesting it had gained confirmation from an unnamed industry source.
"As we don't have our own platform, it's [RIM] an attractive option to look into and we're flexible about anything," Reuters quoted the source as saying.
RIM itself has denied all speculation regarding a buyout. Despite its consistence, analysts suggested it may be the only way the company can recover. 2011 proved one of RIM's worst years; its BlackBerry handsets and PlayBook tablet sold poorly, with consumers showing a preference for Apple and Android alternatives.
The poor sales led BlackBerry stock values to plummet to all time lows - a problem confounded by the delayed release of the company's BB10 operating system.
Analysts' comments later received some vindication with RIM share values leaping nearly 40 percent since the buyout rumours first emerged in December 2011. At the time of writing RIM had not responded to the International Business Times UK's requests for comments on the buyout rumours.