Asparagus blessing in Worcester dubbed 'infantile pantomime'
The ceremony was part of the annual asparagus festival.
Christian groups have criticised an asparagus blessing ceremony at Worcester Cathedral for bringing the Church of England "into disrepute".
The medieval church hosted an annual ceremony in which a crop of the hallowed vegetable was brought in during an evensong service on Sunday (23 April), accompanied by a man dressed up as an asparagus spear and another man dressed as St George.
The cathedral's Precentor, Reverend Canon Dr Michael Brierley then blessed the crop as part of the area's annual asparagus festival.
But chief executive of pressure group Christian Concern, Andrea Minichiello Williams, said: "This is an absurd pantomime-type scene that makes a mockery of Christian worship", the Telegraph reported.
Meanwhile an entry on the the Church of England blog Archbishop Cranmer, said the service was "an infantile pantomime" adding: "This is church, for God's sake. Really, for His sake, can the Church of England not offer something clean and undefiled in the worship of God?"
Rev Peter Ould, a priest from Canterbury, said: "I think the service itself is a good idea - there isn't anything wrong in praying for a good growing season but someone dressed up as an asparagus and a bloke in a St George costume behind him holding a sword - that just looks a bit silly."
On Twitter, Norfolk-based vicar Rob Baker said: "This is utterly extraordinary", while the Northumberland-based Victor Dickinson, posted: "Total prats".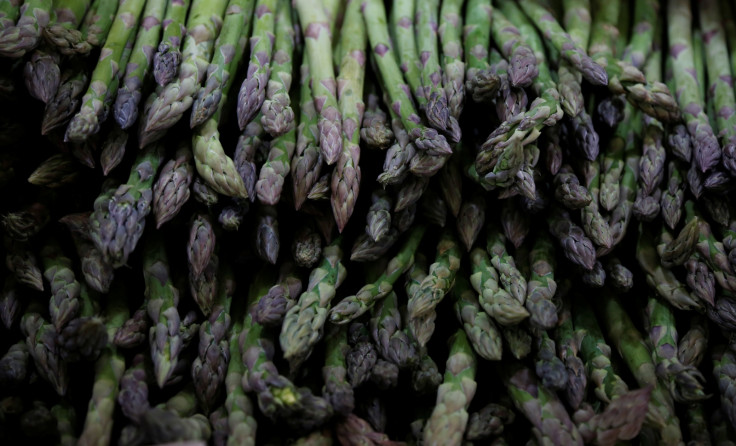 However Brierly defended the ceremony, especially in light of the local Vale of Evesham asparagus being granted EU protected name status.
"When the festival organisers asked if a round of asparagus could be blessed in a service at the cathedral on St George's day, the first day of the farming season, the cathedral was very happy to include a thanksgiving for the vegetable at its evening service, as a sign of the abundant provision and generosity of God.
"Offering to God the first-fruits of the harvest is deeply embedded in both biblical and English tradition, and indeed, offering the first-fruits of the wheat harvest has been recognised by the Church of England with formal liturgy since 2006," he said, according to The Telegraph.
© Copyright IBTimes 2023. All rights reserved.