Russian Ministry of Defence claims its ships 'chased away' Dutch submarine in Mediterranean
Dutch military refused to comment on incident which reportedly took place off Syrian coast.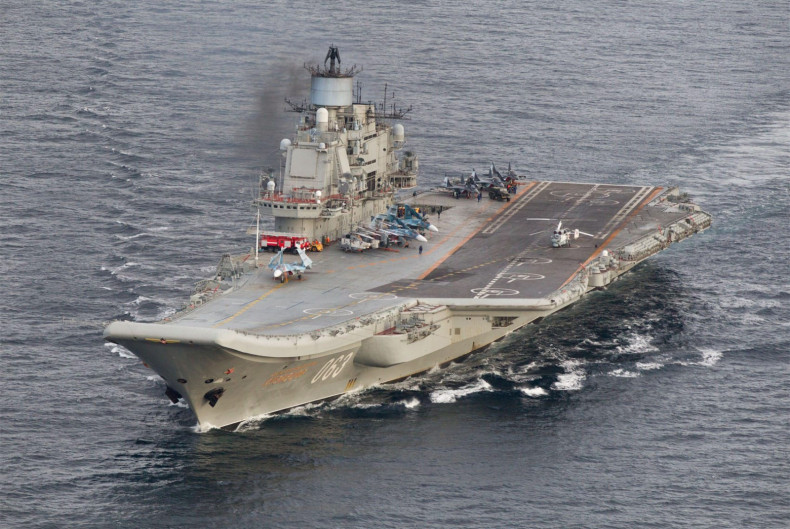 The Armed forces of the Netherlands refused to comment on claims by Russia's Ministry of Defence (MoD) that a Dutch submarine was "chased away" from a fleet of Russian vessels including the Admiral Kuznetsov in the eastern Mediterranean. Moscow claims the Dutch submarine had engaged in manoeuvres that were "clumsy and dangerous".
In a statement published in the Russian media, including RT, the MoD said the Russian "...naval search-and-assault group of large anti-submarine vessels, 'Severomorsk' and 'Vice-Admiral Kulakov,' spotted the diesel-electric submarine (presumably 'Walrus') of the Netherlands' Navy, [which] tried to approach the carrier battle group of the Northern Fleet for monitoring."
The statement claims that Russian boats tracked the manoeuvres of the sub, forcing it to leave the area, thought to be 100km (62 miles) north-west of the Syrian port of Latakia.
Moscow warned: "Awkward attempts to dangerously manoeuvre in close proximity to the Russian naval group... could lead to "serious navigation accidents."
Although the Dutch military didn't comment on the allegation, Defence Minister Jeanine Hennis-Plasschaert was quoted by the BBC as saying it would be wise "not to go along with the Russian rhetoric".
Moscow claims that at one point, the Dutch sub was just 20km (12 miles) from the Admiral Kuznetsov, which passed close to the English coast when it sailed through the Channel on 21 October 2016.
Days later, the Admiral Kuznetsov, Russia's only aircraft carrier, was at the centre of a diplomatic row when it was reportedly refused permission to refuel at the Spanish port of Ceuta on the north African coast, after NATO applied pressure on Spain to refuse the Russians entry.
The Admiral Kuznetsov fleet is on its way to Syria, where it is feared it will take part in a new bombardment of Aleppo. Russia's conduct in Syria has provoked international condemnation and contributed to a souring of relations between Washington and Moscow, with Russia accusing the West of hypocrisy in the Middle East.
There are indications that the election of Donald Trump as US President may improve relations with President Putin, who welcomed his presidential victory over Hillary Clinton.