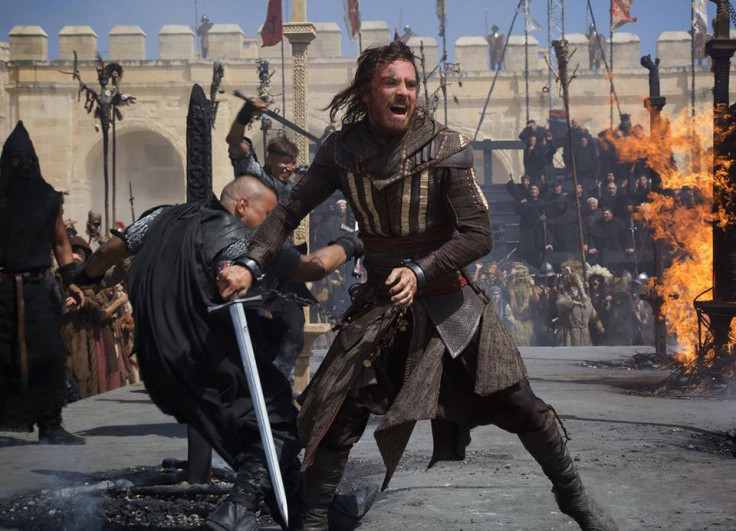 The first movie trailer of Assassin's Creed, starring Michael Fassbender, debuted on Jimmy Kimmel Live on 11 May. The dark and grim teaser shows protagonist Callum Lynch experience the life of his 15th century ancestor, Aguilar.
Fassbender has teamed up with Macbeth director Justin Kurzel and co-star Marion Cotillard for the cinematic adaptation of Ubisoft's popular video game franchise.
The trailer shows protagonist Callum Lynch wake up disoriented as Sophia Rikkin, played by Cotillard, informs him: "You were executed and pronounced dead. You no longer exist."
Lynch, who is descended from a member of the ancient secret society of Assassins is about to enter the Animus, a revolutionary technology that will enable him to "see, hear, and feel the memories of [his] ancestor who has been dead for 500 years."
Through the Animus, Lynch's genetic memories are unlocked and he is whisked away to his past, as Rikkin "welcomes him to the Spanish Inquisition". What unfolds next is the age-old fight between the Knights Templar and the Assassins as Lynch meets his 15th century ancestor Aguilar and realises that he is a descendant of the same creed of Assassins.
With scenes of brutal fighting pits, hooded killers, medieval combat with bows, arrows and daggers, the trailer promises a film high on action. However, both the actor and the director of Assassin's Creed have stressed that the movie will not be a direct adaptation of the franchise.
"The fans are really passionate: very specific and they expect accuracy and historical detail," Fasbender told EW.
From the first look, the action adventure seems promising and the trailer ends with the phrase: "We work in the dark to serve the light."