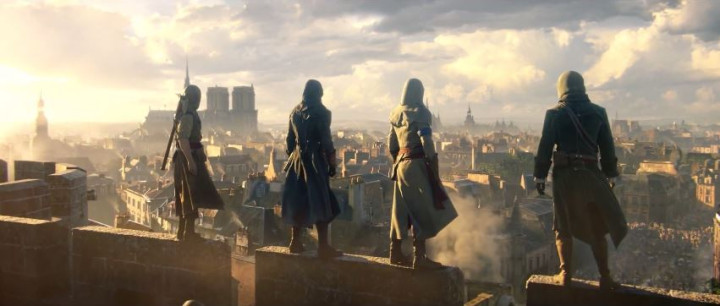 It goes without saying that Ubisoft Montreal's Assassin's Creed Unity will be one of the most revolutionary games in the series. Apart from simply offering gamers a bigger and more in-depth world, they are also revamping several core game mechanics and introducing an exciting four-player co-op system.
Alex Amancio, who is the Creative Director of Assassin's Creed Unity, spoke to GamingBolt about the game in an interview recently.
When asked if the upcoming game is a direct sequel to Black Flag, he responded, "Unity takes place during the French Revolution, which happens between 1789 and 1794. Black Flag takes place roughly 70+ years before.
"In terms of Assassin's Creed chronology, it would be ACBF, AC3 and then ACU. As for who you play in the present day: no, you no longer play the silent protagonist from ACBF. Assassin's Creed Unity starts a brand new narrative cycle in which you, the player, are the present day protagonist. We'll communicate further on this shortly."
Moving on to the interiors of buildings, he was asked if players can enter homes and do much more. And his answer reveals the sheer amount of detail that has gone into the project.
"In ACU, the player will be able to explore a lot of interiors in Assassin's Creed Unity. About 1 out of 4 buildings can be explored. So it opens new gameplay routes and opportunities. Now, the player can escape by entering through a window, climbing a flight of stairs and exiting through the first story window before jumping on the rooftop.
"Even if the interior of the building looks empty at first sight, there might be a barred door inside. If the player has the necessary skill to open that door, he might find an interesting surprise. It adds an extra layer of exploration."
Check out the entire interview here.