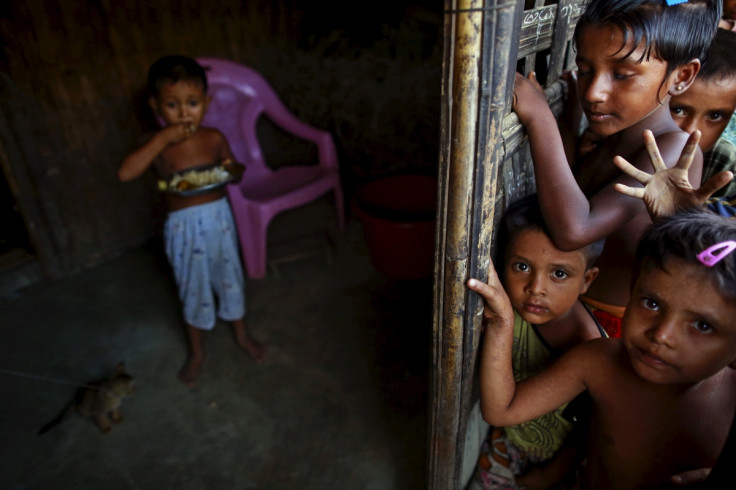 Campaigners have criticised Nobel laureate Aung San Suu Kyi's decision to "purge" her opposition party of Muslims ahead of the historic elections taking place on Sunday 8 November.
Myanmar's main National League for Democracy (NLD) opposition party, led by Suu Kyi, knowingly sidestepped Muslim election candidates, Al Jazeera revealed last week, after the 1991 Nobel Prize laureate allegedly ordered an "Islamic purge" to appease rising anti-Muslim sentiment fuelled by the Ma Ba Tha hardline Buddhist nationalist monks.
A United Nations rights investigator, Yanghee Lee, also questioned the fairness of the polls after she found more than 60 candidates, mainly Muslim, had been disqualified. She said the biggest worry is for the 760,000 people, most of whom are Rohingya Muslims from Rakhine state, whose right to vote has been taken away.
While the ruling party is counting on the backing of the military and ultra-nationalist Buddhists, Suu Kyi is accused of having avoided speaking out about the widespread human rights abuses suffered by the country's Muslims.
Suu Kyi's silence over Muslim human rights abuse
"The response from the NLD has been lose-lose on this issue because instead of confronting Buddhist nationalism and calling for a tolerant multi-ethnic multi-religious country, the NDL has copped out to the nationalists and the extremists monks," Mark Farmaner, director at Burma Campaign UK, told IBTimes UK.
"They have not criticised them and the silence from the NLD has allowed the nationalist movement to grow stronger and stronger to the point where the NLD is now afraid to have any Muslim candidates because the party has been branded as a pro-Muslim party, which is damaging politically."
The NLD, which is seen as a major contender to President Thein Sein's ruling Union Solidarity and Development Party (USDP), is leading in the polls.
Farmaner's comments come less than a week after a report published by campaign group Fortify Rights, which contained almost three years of research and was sanctioned by a human rights clinic at Yale Law School, showed strong evidence that the government of Myanmar was responsible for a systematic campaign of genocide against Rohingya Muslims in Rakhine State.
"It is extraordinary that a Nobel Peace Prize winner would, when there is credible evidence of ethnic cleansing and now even possibly genocide, not be expressing concern and calling for action."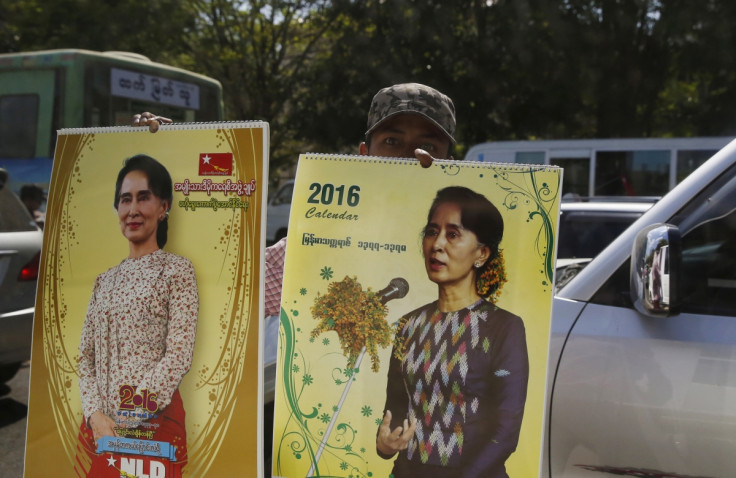 Suu Kyi's 'concerning' strategy
While the campaigner says the NLD is not pro-actively attacking Muslims or spreading anti-Muslim hatred for political purposes – whereas the military-backed government has – it has not taken a principled ethical stance.
"The NLD has lost its moral high ground. It's absolutely wrong for Suu Kyi and her party not to be fielding Muslim candidates; there's absolutely no justification at all."
Matthew Smith, executive director of Fortify Rights group, told IBTimes UK the allegations that Suu Kyi's party intentionally bypassed Muslim candidates ahead of the election was "consistent with what Fortify Rights has seen".
"What Suu Kyi needs to realise is that this isn't about her: this is about a sizeable segment of the population that is facing existential threats. She needs to find her voice when it comes to these critical human rights issues – that's true, democratic leadership," he said.
"This idea that we have to sacrifice our moral positions in order to [succeed] in politics is wrong. Her strategy is concerning."
Myanmar's first 'free' elections
Sunday's poll has been dubbed the first 'free and fair' general elections in 25 years.
It is expected to change the pace and scope of the country's democratic reforms, which started in 2011 after the military dictatorship stepped back from power after 49 years of rule and a semi-civilian government took power.
In 1990, Suu Kyi's NLD won a landslide victory against the military regime – which rejected the results and placed Suu Kyi under house arrest.