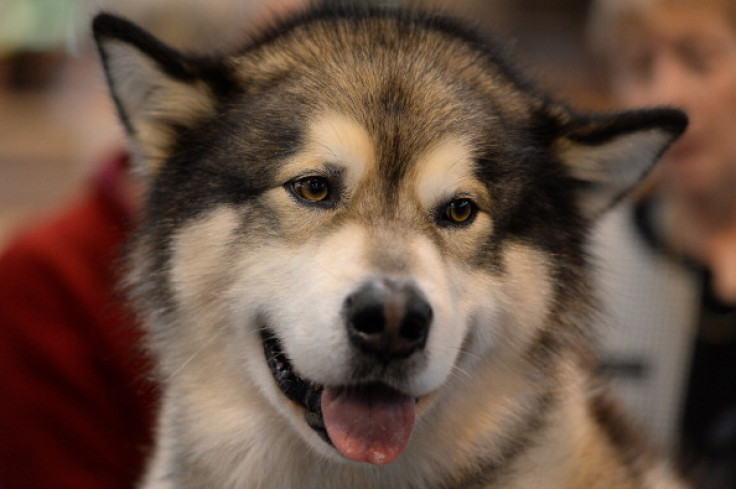 An eight-year-old girl in Australia has spoken of how an Alaskan malamute "chewed off" her hand while she was playing in the backyard at a friend's home. Thalia Standley was pulled from under a small gap in a fence and was pinned to the ground by the dog that started devouring her hand.
She has undergone eight surgeries since the incident, which occurred in Australia's Hunter region on 29 August. According to reports, she did not know that there was a dog in the backyard nor did she hear it growl. As she walked by the fence, the animal attacked her and pinned her against it.
"She sat there for two or three minutes by herself, pinned against the fence, while the dog ate her arm. She said that she had to keep quiet and still, because then the dog would sit on her arm and be calm," Thalia's father, Randall Standley, was quoted as saying by Sydney Morning Herald.
"It just sat there and chewed. If she moved her arm, it grabbed it and ripped and tore and pulled. At first she screamed, but she said she had to stop because that was so much worse than when it went back to eating her hand," he said.
At the time, Thalia was playing with her friend Layne Kidd, 7, who on seeing the attack ran to get help. Layne told her father, Darren Kidd, that Thalia had caught her hand on something.
"I expected to see her hand caught in the car door," Layne's father said. "She was sobbing, and I went to pick her up and something sort of pulled her back," he said. "I thought, 'What the bloody hell is that?' I couldn't hear growling or anything," he said.
When he looked under the fence he saw the dog that caught hold of her arm. "I'm punching it in its mouth, just trying to make it let go, but it wasn't. I had my arm around her as I'm doing it, and I felt her sort of come back towards me," he said.
"I thought, 'You beauty, it's let go.' I picked her up, and realised it hadn't let go," he said. At which point, Darren realised the dog had chewed off Thalia's arm.
Thalia who has undergone eight surgeries told her mother after the attack: "Mummy, this is like a bad dream. When am I going to wake up?"