A New Jersey woman is facing five years in prison after admitting injecting silicone into the penis of 22-year-old security guard Justin Street, causing an embolism which killed him. Kasia Rivera escaped similar charges of injecting silicone into a woman's breasts and buttocks up to four times over two years, as well as possessing a stun gun, the New York Daily News reports.
Despite having no medical training Rivera, originally from Jamaica, advertised herself as a cosmetologist, offering silicone surgery to people wishing to enhance their natural charms. Father-of-two Street, who had heard about Rivera from a friend, contacted her to arrange an injection to boost the length of his penis. The injection went into Street's bloodstream, shutting down his major organs, and he suffered a silicone embolism one day later.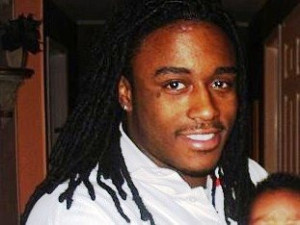 "He talked to me about [having surgery] but I didn't think he would do anything like that," said Street's father, Kysung Mills. "I don't think he knew what he was doing." He added: "I told him that stuff don't work. You got to be blessed for what you have."
Rivera was about to face a jury when she changed her mind, admitting to the fatal surgery in return for not facing charges of injecting silicone into a woman's breasts and buttocks. In return it was agreed by prosecutors she would face a maximum five years inside, but may be deported back to Jamaica after completing her sentence. "I don't know whether that'll happen or not, but you understand that that in fact may happen," said Superior Court Judge Robert Gardner.
Earlier this year, 34-year-old Kelly Mayhew died when a similar procedure went wrong in the New York suburb of Queens. Last year adult entertainer Pebbelz da Model was found guilty of the manslaughter of model Karima Gordon by arranging for a transsexual posing as a nurse to inject silicone into Gordon's buttocks. And in Florida 'toxic tush' doctor, Oneal Ron Morris is awaiting trial following the death of Shatarka Nuby, who she is alleged to have injected in 2012.