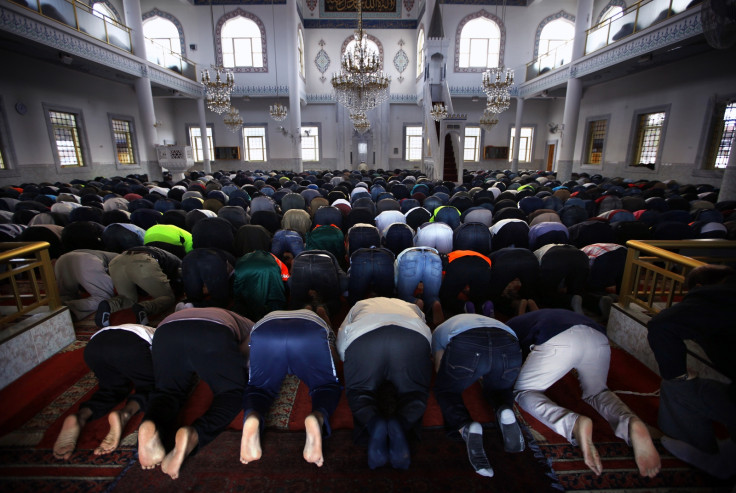 A car was set on fire and anti-Islamic graffiti sprayed on the fence of a mosque in the southern suburbs of Perth, even as hundreds of Muslims prayed inside. The incident occurred at the Australian Islamic College and Mosque on Tonbridge Way at Thornlie at around 8pm (1pm BST) on Tuesday (28 June).
According to reports, a car exploded soon after it was firebombed by unidentified persons. No casualties were reported, but four other cars were damaged due to heat from the explosion.
Australian Prime Minister Malcolm Turnbull has condemned the attack and said, "[Australia is] founded on a fundamental, a foundation of mutual respect. It's the golden rule ... I deplore and I cannot condemn strongly enough any attacks of that kind."
Senior imam at Thornlie Mosque, Yahya Adel Ibrahim, posted a message on Facebook that read, "The Perth community was visited this evening by hate. Thankfully our community won't start hating and playing blame games and singling out groups of people in our society."
"This undoubtedly is a criminal act of hate, but it is the act of a person or group not the greater whole. Despite what just transpired, everyone stayed to finish their prayers refusing to give into the terror that had just occurred."
Evening prayers were being held at the mosque when a loud explosive was heard. When worshippers went outside the found the car ablaze and a hate message painted on the college fence. Eyewitnesses saw three men escape from the site of the explosion, reports said.
"We stopped and looked, and about 10, 15 seconds later we had seen three guys run across the road. They ended up running through a laneway," John, a local resident who heard the blast said.
"Straight after we had seen these guys run, we had seen a big flame coming from the back of the house and it looked like a big explosion.... [it] looked like a house was on fire. There was a white four-wheel drive on fire and we just thought, just hoped there wasn't anyone in there, which there wasn't, thank goodness," he added.
"I had so many calls from the politicians, the state police department, from other community members last night and this morning," Australian Islamic College executive principal Abdullah Khan told 720 ABC Perth.