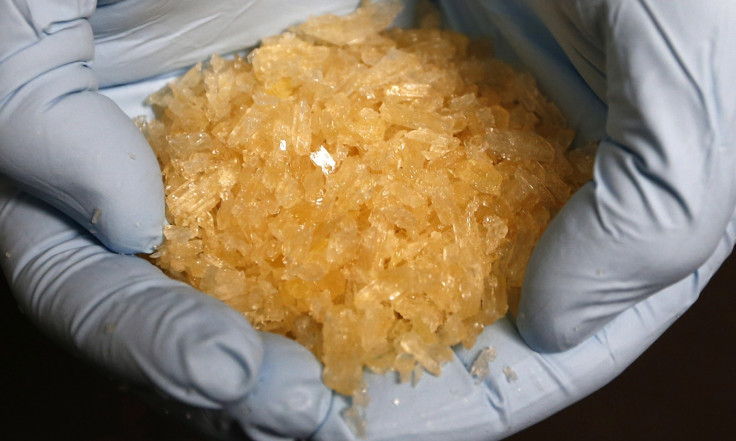 Police foiled an elaborate attempt to smuggle $300 million (£180m) of crystal meth from China into Melbourne concealed in a metal gate.
With a weight of 300kg, the drugs were contained in bags concealed by bubble wrap, and were detected by Australian border authorities using X-ray technology.
Australian police then organised a "controlled delivery" of the gates to an address in a Melbourne suburb, with three Vietnamese arrested when they tried to access the drugs on Wednesday, March 29.
Australian Border Force Commander James Watson said it was fortunate the drugs were seized before the "harm hit the streets".
"Organised crime syndicates are using sophisticated smuggling methodologies in an attempt to evade Australian Border Force scrutiny," Commander Watson told reporters.
"This is a significant detection. Countless lives would have been affected had this significant seizure been allowed to reach the streets."
Three men, aged 23, 24 and 25, have been charged with importing commercial quantities of methamphetamine.
In recent years use of methamphetamine, also known as 'ice', has soared in Australia, much produced in illegal Chinese labs and smuggled into the country.
Researchers from the University of Queensland and University of South Australia reported last week that methylamphetamine was the most commonly used illicit drug, following sewage analysis.