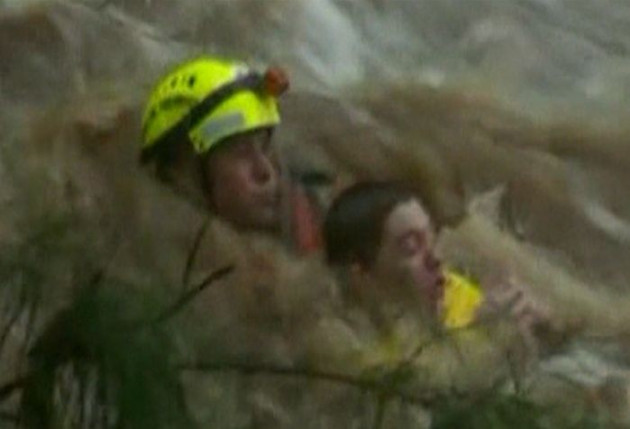 An Australian teenager was dramatically rescued from fast moving floodwaters, after torrential rainfall has put many parts of Queensland on high alert of flash flooding.
In dramatic footage released by the Australian Broadcasting Corporation (ABC), the 14 year old unnamed boy was left clinging to a nearby tree as the surging muddy waters rushed around him near the coastal town of Rockhampton. The rescue worker, tethered to the nearby bank by a rope, battled the raging river to reach the boy and drag him to safety. After making it to land the teenager was then taken by ambulance to a local hospital. In the process of saving the boy, his rescuer was swept under the waters by the strong currents down the river, but managed to clamber out of the swollen creek further on.
Local officer Brett Williams told ABC that the boy was lucky to be alive. "The current was so strong it just took him away," he said.
Local media report that about 20 swift water rescues have been made in the saturated state since midnight, as emergency services have saved those left stranded by the severe weather. These include one woman and her two children rescued from their car after being cut adrift by the deluge, whilst seven people were taken from two flooded homes.
Off the coast two men are feared lost at sea after making a distress call from their fishing boat during the stormy weather overnight. Australian media state that more than 70 roads, including major highways, have been cut off across the state.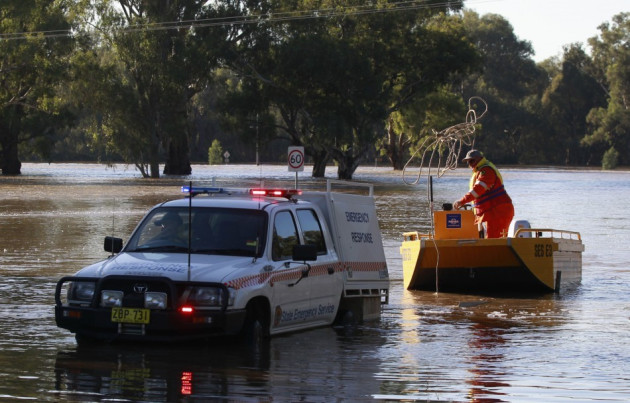 The heavy floods are a result of the torrential rains generated by ex-tropical cyclone Oswald, that has dumped large amounts of water across the north east of the country. Some towns recorded up to 22 inches of rain, whilst Rockhampton, the town where the boy was rescued, suffered on Thursday its heaviest rainfall since 1939.
Emergency Management Queensland have said they are on high alert, as the Bureau of Meteorology warned that the torrential rainfall could cause flash flooding in the south east of the state around Brisbane.
The last time Queensland suffered severe flooding was from December 2010 to January 2011, where at least 38 people were killed, 200,000 people were affected and dealing over A$30bn (£20bn) worth of damage.