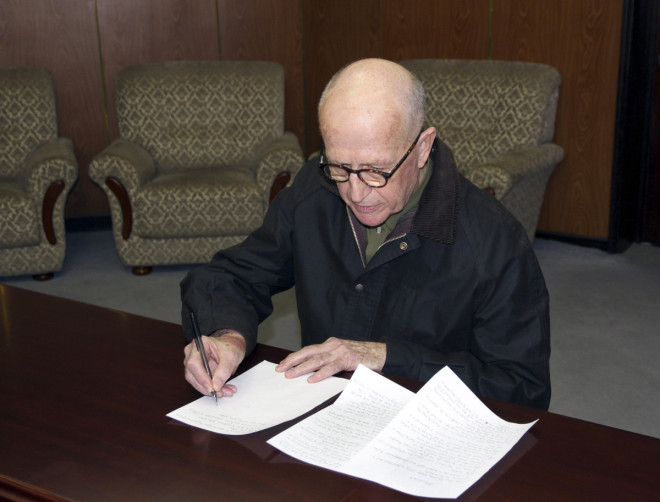 Australian missionary John Short who was detained in North Korea for alleged evangelism has said he was subjected to a "long and gruelling investigation" in a cell.
Short, a Hong Kong resident, said it was the biblical scriptures that helped him overcome the ordeal during his 13-day detention.
"There were two-hour sessions each morning, which were repeated again in the afternoon," he recalled in a statement to the Australian Associated Press.
He said he felt miserable after his freedom was taken away.
"This I found to be most painful physically as an active senior person," he said. "I missed my freedom to walk very much."
He added that being under the watchful eyes of guards 24 hours a day was rather stressful.
Short was arrested when he was leaving for Pyongyang airport and security personnel seized biblical literature from his bag.
Short was informed that he faced a 15-year prison term for distributing Christian pamphlets at a Buddhist temple and on a train.
"I confessed that I had knowingly broken the law in what I believed is my God-directed duty and as I do in every place and country I visit," Short said.
Pictures showed him writing an apology and affixing his thumb impression in red ink on the testimony.
"I strongly protested that I was not a spy, nor working with any South Korean organisations nor was I hostile to the DPRK [Democratic People's Republic of Korea]."
The Korean Central News Agency (KCNA) said the decision to release him was taken partly in consideration of his old age.