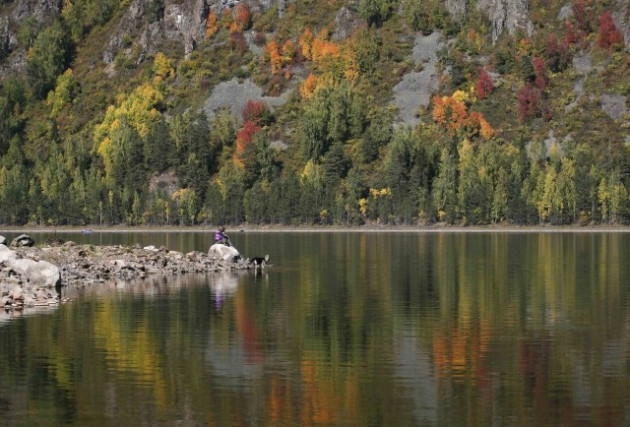 The first day of autumn descended across the northern hemisphere on 22 September, with the 2012 autumnal equinox. The day heralded the end of summer... one of the hottest on record.
The UK Met Office reports the south-west and northern parts of England (and southern Wales) all enjoyed a significant amount of rain and sunshine in August. However, parts of East Anglia and south-east England were drier than normal (as too were western parts of Northern Ireland and parts of north-west Scotland). Meanwhile, across the Atlantic, the US National Climatic Data Center (NCDC; began keeping records in 1895) classified the month as the 16th warmest on record. From a global perspective, NCDC's data shows it was the fourth warmest in 132 years.
The autumnal equinox will see the days get shorter and the nights longer, as the weather builds up to winter. The opposite holds true for the southern hemisphere, where the autumnal equinox heralds the spring.
A feature note on Nasa's website reads: "It is autumn, the season of change! In the north, the hottest days of summer are past. Each day is shorter than the last. Trees will begin to turn bright colours. Soon it will be time for hot cocoa and warm coats. Far to the south, across the equator, spring has arrived. The days are growing longer. The weather is warmer. Soon flowers will be blooming. They bring the promise of summer's heat and new life."
More specifically, the autumnal equinox is the time when the day and night are of equal length. Theoretically, on this day, the Earth's North Pole points neither at the sun nor away from it. This happens twice a year - September's autumnal equinox, which is the first day of fall north of the equator and the vernal equinox in March, which is the first day of spring in the northern hemisphere.
The autumnal equinox and the first day of fall started on a dry and bright note in London and southeast UK, with "plenty of sunshine" and light winds. However, the east coast received an odd light shower, according to the Met Office. The National Weather Service also predicts mostly a sunny autumnal equinox day in New York and Washington DC, followed by mild showers and thunderstorms around midnight.