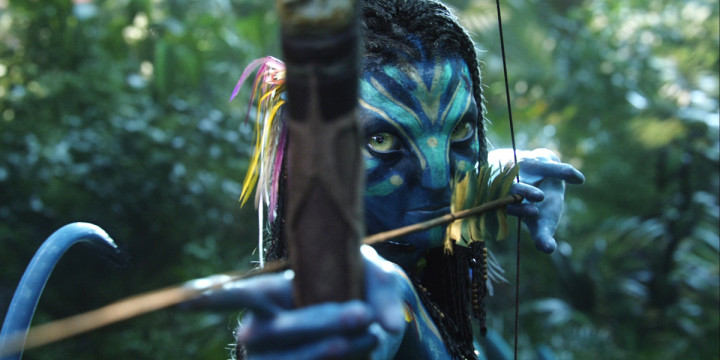 James Cameron's planned trilogy of Avatar sequels could be the first films to be shot using a super-high frame rate system called MAGI, which films in native 3D at a 4K resolution.
The system, which shoots at 120 frames per second compared with the traditional 24 frames, was developed by Douglas Trumbull, who told The Hollywood Reporter he had been talking to Avatar producer Jon Landau.
"I know that Cameron admired Showscan [Trumbull's earlier invention of a large-format high-frame rate projection system] and that he is a huge advocate of high frame rates [HFRs]," Trumbull said. "The use of HFRs for Avatar would be very appropriate and very successful."
Trumbull doesn't know for sure if Cameron will use the technology but a screening has been arranged with Landau of sci-fi short film UTOFOG, which shows off the possibilities of MAGI.
MAGI would certainly fit with Cameron's ethos of raising the bar, as he's done with his last two features Titanic and Avatar – which just so happen to be highest and second highest grossing films of all time. 3D is a given and 4K seems likely also, but it's the frame rate that could be a sticking point.
Peter Jackson doubled the standard frame rate to 48 fps for his Hobbit trilogy, but the effect didn't please audiences and critics.
The reasoning for utilising a higher frame rate is explained by Trumbull: "It delivers extreme fluidity of motion and amazing clarity with no strobing, no double flickering and a viewing experience that far exceeds conventional movie quality," he said.
Combined with native 3D this was thought to smooth the process out but in The Hobbit, it came at the expense of giving "the entire film a sickly sheen of fakeness", according to Daily Telegraph critic Robbie Collin.
Cameron is still hard at work on his Avatar sequels, which are believed to be released annually from December 2016.