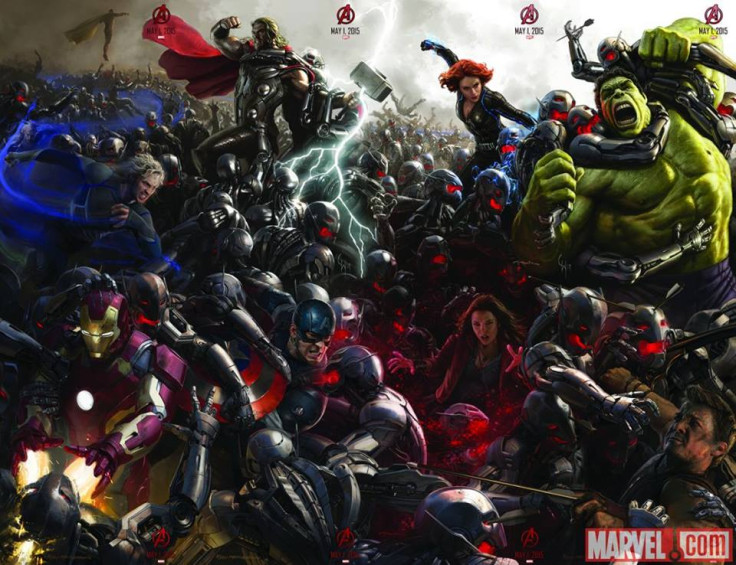 Marvel Studios has released several new promotional stills for the Avengers: Age of Ultron.
These images include the Black Widow's new costume, Hulk taking on Iron Man in his Hulkbuster armour, the titular villain Utron and a new still of Vision.
The Ultron Origin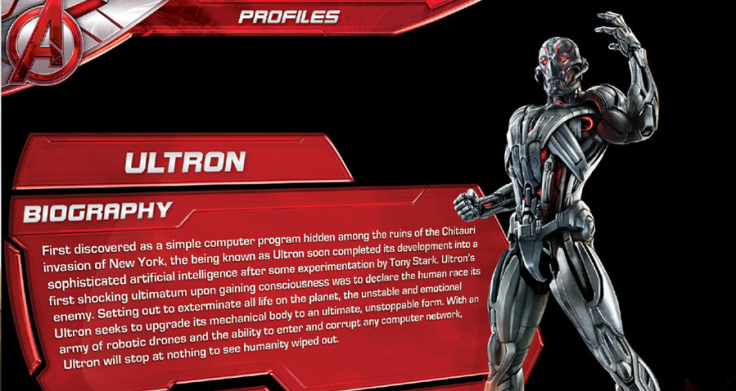 The new promotional stills also teased the origins of Ultron as well as Vision in the upcoming movie.
The plot synopsis revealed that Ultron would not be necessarily created by Tony Stark. The profile states that Ultron's program was discovered due to Chitauri's invasion of New York.
MoviePilot speculated, "I believe that this detail is just a way for Ultron to tie in with the first movie. It could be unnecessary, but I do like that the filmmakers are trying to connect this film with its predecessor; even if it is a minor detail. Aside from this new information, Ultron's profile goes as expected stating that the mechanical menace has one goal in mind: wiping out the human race."
The Vision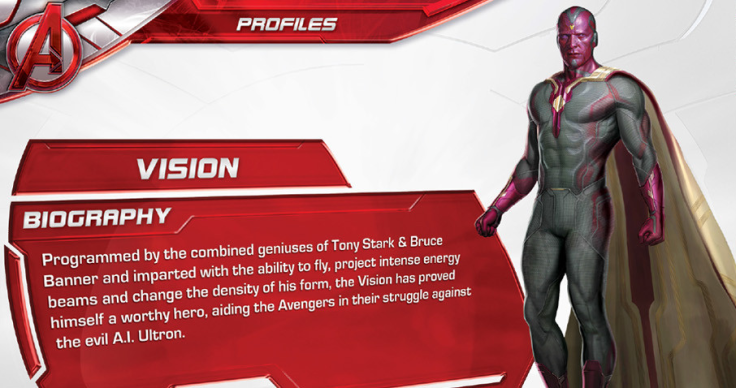 If there has been any addition to this film with more mystery surrounding him, it would be The Vision.
Vision's origins tie in with Ultron, as the android was built by the villain to face the Avengers. Recent reports state that Vision would, in fact, be created by Ultron, but this new profile has something new to add.
The profile says that the Vision will be a creation of Tony Stark and Bruce Banner. This change in Vision's background could work in favour of the movie, but it still raises some questions.
Previously, Whedon in the interview confirmed that Vision will make an appearance and it will be created by Ultron, as he was in the Marvel comics.
"Before I took the first job, I said, well, I don't know if I'm right for this or if I want it or you want me, but in the second one, the villain has to be Ultron, and he has to create the Vision, and then, that has to be Bettany," Whedon said.
Here are all the promotional pictures: