Guardians Of The Galaxy star Chris Pratt hinted at a possible crossover with The Avengers in a recent interview.
Pratt revealed he's sticking around the Marvel Cinematic Universe for quite some time. He told GQ Magazine, "I'm tied to doing three more, or five more, Guardians of the Galaxy or whatever it is, you know, two more Guardians plus another couple."
The GQ writer interprets this as meaning Pratt "is committed to at least two sequels, as well as spin-off projects where his character will appear with other Marvel characters."
The first Guardians Of The Galaxy occupied a very different corner of the Marvel universe and had very little overlap with The Avengers, Avengers: Age Of Ultron, or Captain America movies.
But Slash Film points out, it is highly likely that Avengers 3 Infinity War is going to feature Star-Lord, primarily because of the Power Stone.
Thanos, who has been confirmed to be the villain of the third instalment of the Avengers franchise, will scour the galaxy to finally get his hands on the Power Stone to make the set complete.
Avengers 3 might feature Star Lord's Guardians teaming up with the Avengers team and fighting Thanos from acquiring the infinity gems thereby saving the earth.
Previously, Dave Bautista confirmed that his character Drax the Destroyer will be in Avengers 3.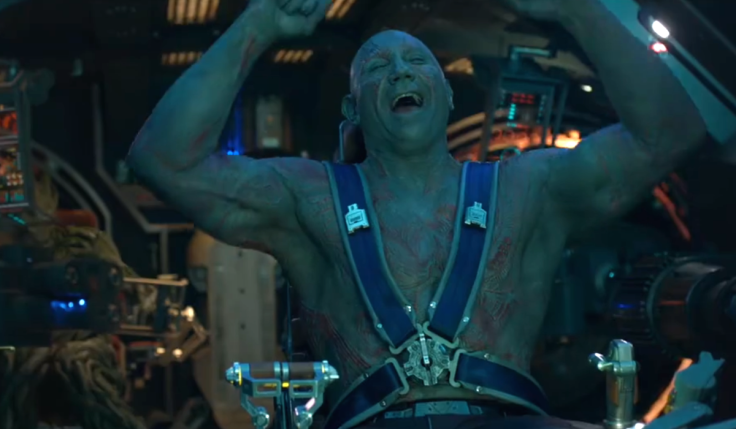 Screenrant confirmed the news, and suggested that Bautista's character will have a more substantial role than before.
Drax has a history with Thanos, as the Mad Titan is responsible for ordering the deaths of his wife and child. He vowed to take revenge on Thanos at the end of Guardians Of The Galaxy, so it makes sense that he'd be a significant part of the fight in Avengers 3.
In the meantime, Pratt has already begun preparing for Guardians Of Galaxy 2 which is set for a 2017 release.
"I got teary-eyed," he said of his first Guardians Of The Galaxy 2 briefing with director James Gunn.
"He's so fucking smart and peculiar. [Gunn] just knows me too well to tell me too much," Pratt added.
Avengers 3: Infinity War will be out in a two-part instalment, the first of which will hit theatres in May 2018, while the second part will be released in 2019.