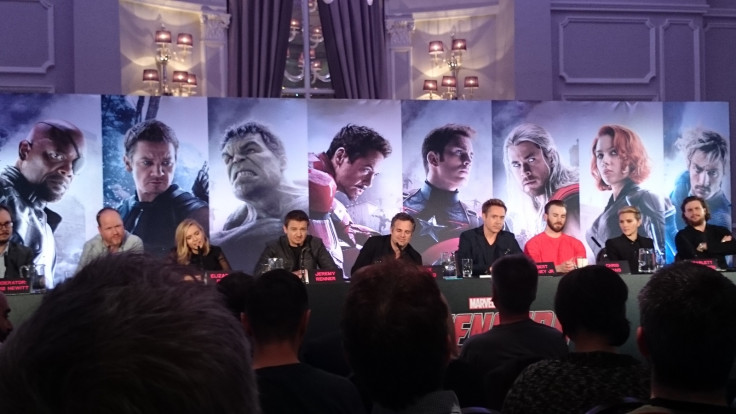 At the UK press conference for Avengers: Age Of Ultron yesterday (21 April), IBTimes UK found Marvel true to form in giving little away regarding future plans for characters; however, what was left unsaid by the stars – combined with hints from the movie – gave some clues about potential solo films.
Fans of the series could be disheartened by Mark Ruffalo's "I can't" response to a probing query about where Hulk's storyline will be taken after Age Of Ultron. But when you take into account that his avoidance of the question was sandwiched between a "Do you wanna tell them?" and a "...because it's too amazing" from director Joss Whedon, it's hard to believe that a Hulk movie isn't on the cards for the franchise.
Scarlett Johansson was asked outright whether she's angry that her own film isn't in the works yet, to which she somewhat vaguely answered: "A Black Widow movie would be cool. I'm always happy to put the catsuit back on." Could her calm response indicate that she knows something we don't?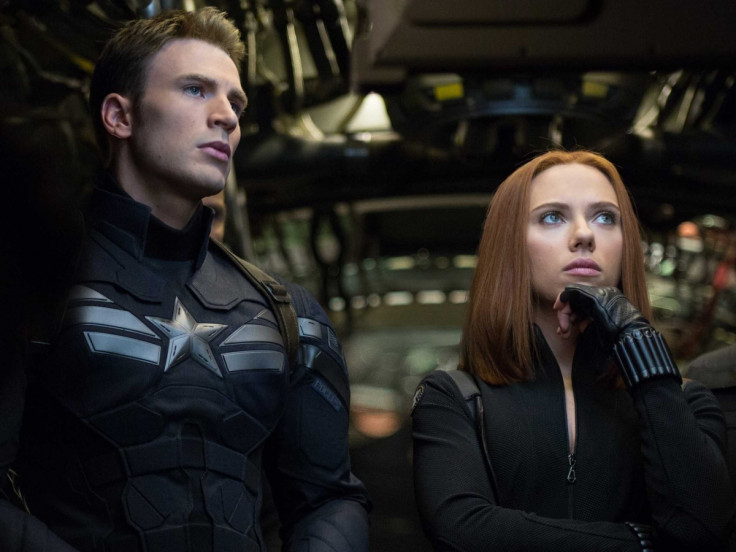 It has already been reported that Avengers 2 will mark Whedon's last time directing Cap and the gang and that he will not return to govern Infinity War (the third instalment in the movies set for a two-part release in 2018 and 2019). However, that doesn't mean he's also turning his back on the opportunity to lead possible solo movies with the characters he's so accustomed to.
"After my long rest, I plan a longer rest and then, eternal rest. I have no immediate plans, which is the best thing I've ever said, but I don't think I'll ever get too far away from it because I love it too much," he said.
It's no secret that Marvel often plans storylines years in advance and there's certainly a heavy focus on Bruce Banner in Age of Ultron, as well as some previously sidelined characters.
Johansson certainly feels that Natasha Romanoff/Black Widow has a lot more story to tell, but she's proud of where she's at in Age of Ultron. "I think one of the qualities in Widow that I love, and am interested in, is that I feel like she's at a place where she's finally able to do something for herself and maybe even have a relationship with somebody; maybe it can open up in that way."
When the trailer for the sequel went public late last year, there was speculation that a romance between Banner and Romanoff was set to feature in the movie; could this be something that will be progressed in later movies? It appears that some of the main cast would be keen to see more of the pair together, even stating that their growing relationship was their favourite part of the film.
Chris Evans, who plays Captain America, voiced just that saying: "I liked seeing the intimate moments between Scarlett and Ruffalo. [It's] kind of like a challenged relationship in a team of superheroes where you don't get to see romance especially within the group."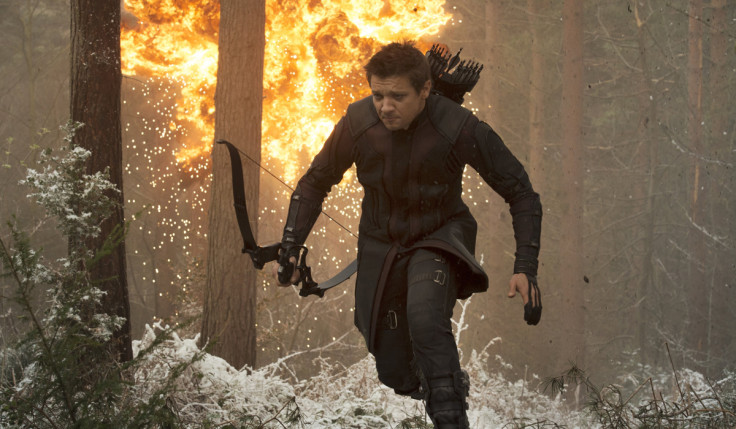 When Jeremy Renner's Hawkeye came up at the conference, Robert Downey Jr hinted that he's "got a heck of an arc this time". Without giving away spoilers, his character is given an unexpected back story in Age Of Ultron as well as much more screen time than he got in Avengers Assemble.
The strengthening of his character could mean that Hawkeye is becoming much more of a central figure in regards to the bigger picture, potentially carving out the opportunity for him to have his own movie someday.
Renner even said himself that the movies (and superheroes) are "like a chess board and you need all of these pieces for any of them to make sense". If that's not a hint, we don't know what is!
It didn't seem like every cast member was eager for the characters to split up and embark on their own movies, however. Evans gushed "Marvel does a great job of bringing the same people together not just in front of the camera but behind the camera and coming back together as a group, it kind of feels like a family. It's a lots of familiar faces; it's like a high school reunion."
With such obvious focus on three characters in particular, it seems logical to suggest that at least one of them will be one of the studio's 'unannounced movies' confirmed to have a release in the next five years. However, with Marvel, there's no chance that eager fans will know definitively what it's planning until it actually chooses to tell us but hey, we can hope!