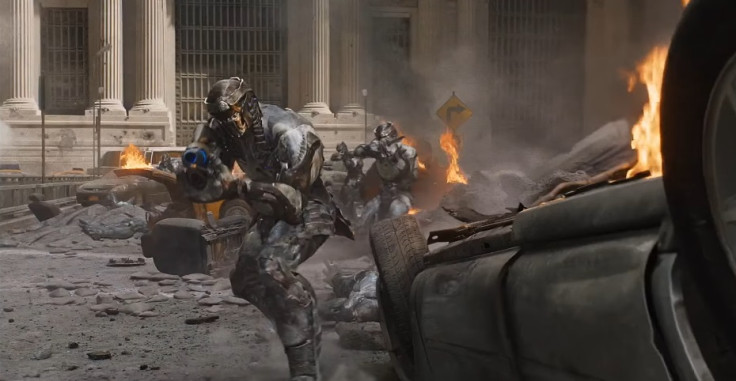 With Thanos set to appear as the main antagonist in upcoming Marvel movie Avengers: Infinity War, it will come as no surprise to fans to learn that aliens will feature heavily. But according to a recently casting call, the studio are looking for a whole bunch of real people to play extra-terrestrials in the film.
"Aliens: We are now taking submissions to be considered for a fun background role on this upcoming movie, "Project Casting wrote. "Looking for men and women, all ethnicities, who appear 18 – 50's, who are TALL with a SLENDER or athletic build.
"MUST be comfortable being PAINTED (including on your face & any exposed body parts). Also looking for people willing to have prosthetics applied to their face, in addition to being painted. Bumps will be provided for makeup & prosthetic applications."
But what race of aliens could these actors be playing? Some fans have been speculating that the Chitauri will show up in the instalment, having made their debut in Avengers Assemble. But considering that they had been computer-generated in the 2012 film, would they need to be played by actors this time?
There's a chance that the actors could be playing Kree aliens, which were referenced heavily in Guardians Of The Galaxy. Such characters are typical in shape and of athletic builds so they would certainly fit the description. They also have direct connections to Thanos and Captain Marvel, who is set to be introduced in Infinity War, played by Brie Larson.
Either way, Avengers: Infinity War seems set to be Marvel's most ambitious film yet in terms cast size. Fans can expect to see usual suspects Captain America (Chris Evans), Iron Man (Robert Downey Jr), Thor (Chris Hemsworth), Black Widow (Scarlett Johansson), Hulk (Mark Ruffalo) Hawkeye (Jeremy Renner) and Scarlet Witch (Elizabeth Olsen) appear, as well as Guardians Of The Galaxy's Gamora, Drax, Rocket, Groot and Peter Quill.
Other characters, such as Nick Fury, Maria Hill, Doctor Strange, Ant-Man and Black Panther, will also be seen. The film is currently scheduled to reach UK cinemas on 27 April 2018.
For more entertainment news follow A-List on Twitter @Alistinsider